WBAY-TV nominated for regional Emmy Award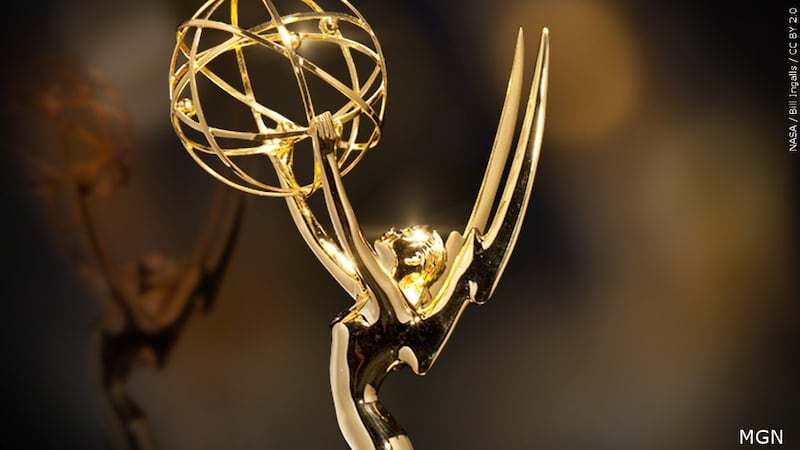 Published: Sep. 20, 2023 at 1:28 PM CDT
GREEN BAY, Wis. (WBAY) - WBAY-TV is a finalist for a regional Emmy Award for its election night coverage last November.
WBAY-TV is nominated for Outstanding Achievement for Evening Newscast in the Chicago/Midwest region.
Our First Alert election coverage on November 8, 2022, was an all-hands-on-deck, team effort. The night saw Tony Evers elected to a second term for governor, defeating businessman Tim Michels; Ron Johnson elected to a third term in the U.S. Senate against then-Lieutenant Gov. Mandela Barnes; and Republicans picked up a supermajority in the Wisconsin Senate and flipped a seat in the Assembly.
The outstanding achievement nomination names anchors Bill Jartz and Cami Rapson; reporters Emily Beier, Brittany Schmidt, Casey Torres, and Jason Zimmerman, who were live at candidates' victory parties; chief photographer Will Sentowski; photographers Michael Bergman, Steve Hopper, Chris Schattl, and Michael Wengrzyn; producers Allison Anhalt and Nate Vandergrift; executive producer Adam Behnke; editor Jake Socha; director Matt Welhouse; and meteorologist David Ernst.
"I am so very proud of our WBAY News team for this Emmy nomination," news director Julie Moravchik said. "It is truly an honor to be nominated for such a prestigious award. It's wonderful because it takes the whole team to receive an Emmy nomination for Outstanding Achievement for Evening Newscast, especially for Election Night, which is one of the biggest nights of the year."
WBAY was the only TV station in Northeast Wisconsin nominated for an Emmy this year. Two of our sister TV stations, WMTV in Madison and WNDU in South Bend, Ind., are also nominated in the Evening Newscast category.
Emmy winners will be announced in Chicago on November 11.
Recently, WBAY won a 2021 regional Emmy for our Power 2 Change series on racism and social justice and was nominated in 2020 for its First Alert Investigation reports on Summit Contracting.
The saying goes, "It's an honor just to be nominated." WBAY-TV is honored by this nomination.
Copyright 2023 WBAY. All rights reserved.