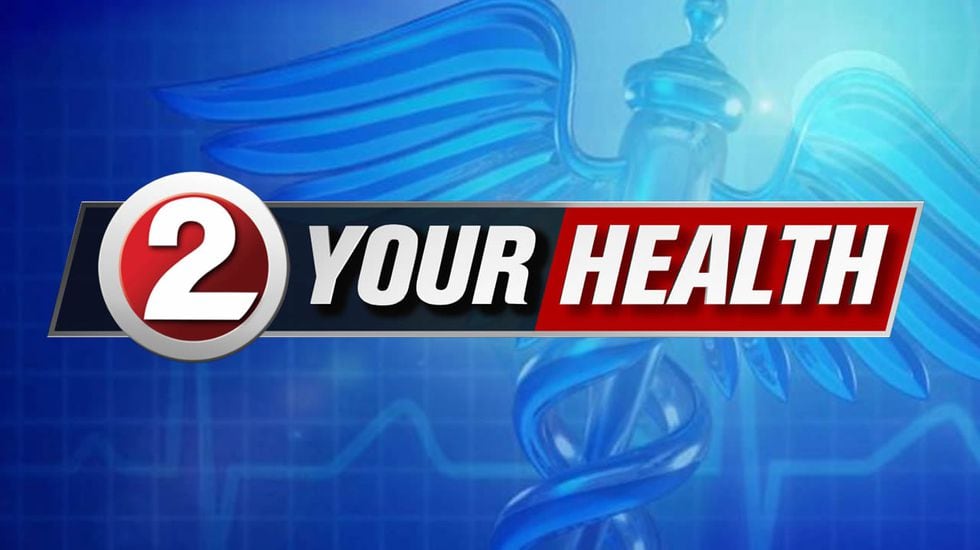 Welcome to 2 Your Health, where we talk to local health care leaders to help you Feel Better, Live better and Be Better. In these segments, and every Wednesday and Friday on Action 2 News Mid-morning at 9 A.M., you'll learn about health topics such as stress, sleep hygiene, regenerative medicine and stem cell therapy.
Check back regularly for new videos and new health topics that are in the works!
Radio frequencies and anti-aging
Ann Early from Elite Aesthetics Spa suggests ways to reduce the effects of aging. She shows off an old technology with new uses.
Ways to de-stress
Hometown Pharmacy is seeing more people looking for ways to reduce feelings of stress. Pharmacist Dennise Ross stopped by to suggest some ideas and natural aids to de-stress.
Robotic surgery and its effects on the opioid crisis
Surgical Associates of Neenah takes steps to reduce the need for pain-killing opioids, including robotic surgery. Dr. Cynthia Geocaris explains.
Interventional orthopedics
Dr. Marjorie Delo from Delo Sports Medicine discusses minimally-invasive treatments for sports injuries or the effects of degenerative diseases.
Breast cancer screenings
Dr. Cynthia Geocaris from Surgical Associates of Neenah on breast cancer screenings and the newer mammograms.
Choosing an assisted living facility
In this segment, we talk with Amy from Assisted Living by Hillcrest on what to look for and what questions to ask when considering an Assisted Living facility.
Lung Cancer
Dr. Jeff Burkett from Surgical Associates of Neenah stopped by to give us some alarming statistics about lung cancer and discuss why screening is so important and how robotic surgery has been giving a much better recovery.
Lasting Symptoms and Side Effects of COVID-19
In this episode, we talk about potential long-term effects people may have from COVID-19 with Dr. Cockley, Chief Clinical Officer at ThedaCare.
Wellness Exams and Immunizations
We talk with Dr. Cockley, Chief Clinical Officer at ThedaCare, about the importance of yearly wellness exams especially now and to continue with immunizations for our children.
Convalescent Plasma
We look at the importance of convalescent plasma in the treatment for those suffering from COVID-19. We identify who can donate and how we can do our part to help with CEO of the Community Blood Center, John Hagins.
Grief
It has been a tough time for many people who have lost loved ones. Jenny from Unity Hospice shares tips on how to help your family and friends as well as shares resources for those who need help.
COVID-19 Update
Dr. Mark Cockley, Chief Clinical Officer of ThedaCare, shares updates about COVID-19. Stay up-to-date at https://thedacarecovid19.org.
Delaying Care During COVID
Have you been putting off going to the doctor with a non-COVID issue? Chief Clinical Officer of ThedaCare, Dr. Mark Cockley, explains why you should see your doctor even during the COVID-19 pandemic. Learn more about COVID-19 at https://thedacarecovid19.org/.
Understanding Hospice
Some may think of hospice as the place you go to die, but hospice is about preserving the quality of life. It offers help and hope to people who've exhausted all their treatments, counseling for caretakers and children, and many other services to patients and families. Dr. Amy James at Unity Hospice explains they come when you need them.
Cold Weather Aches and Pains
We discuss why our aches and pains feel a lot worse when it is cold and get some helpful tips on what we can do to lessen or eliminate the discomfort with Angela from Natural Healthy Concepts.
Cold and Flu Season Defense
It's that time of year. Angela from Natural Healthy Concepts dropped by to give us some specific vitamins and supplements to prevent and treat the cold and flu this year.
Gum Disease
Yeah, gum disease is not pretty. Dr. John Krupka from Krupka Dental swings in to give us the information on how to prevent and treat possible gum disease. He also tells us how a simple Water-Pik can do wonders for you.
Dentures
We find out when it is time we start thinking about dentures, what choices there are and how it can really improve our overall well-being with Dr. John Krupka from Krupka Dental.
Cavities in Kids
Dr. John Krupka from Krupka Dental is back with us talking about how to prevent and treat cavities in children. We also learn some good healthy habits we should encourage in our kids.
Anti-aging
Ann from Elite Aesthetics Spa stops by to help us cope with the effects aging has on our body, give us good tips to help slow the aging process down and describes some simple treatments that can help us look and feel better.
Self-care
Dr. Kay from Refine M.D. talks about self-care, why we're really bad on doing it, and how a little self-care can go a long way, especially for skin health.
Stem Cell Therapy
A follow up from our conversation around Regenerative Medicine. This time we go deeper into Stem Cell therapy with Delo Sports Medicine: How it works, what the process is and why it can be a great way to avoid surgery to relieve chronic pain.
Stress
We dive into stress with Angela from Natural Healthy Concepts. We look at some possible triggers, the effects of stress and some easy and natural remedies that can help.
Sleep Hygiene
What is sleep hygiene and why is it so important to our overall health. We talk with Angela from Natural Healthy Concepts on good sleep patterns and a few natural ways to make sure you get enough sleep.
Regenerative Medicine
Dr. Delo from Delo Sports Medicine drops by to tell us exactly what regenerative medicine is, how it is used and why it can really help us relieve pain.