Sponsored - The following content is created on behalf of Unity Hospice and does not reflect the opinions of Gray Television or its editorial staff. To learn more about Unity Hospice, visit Unity Hospice.
Help bring joy and meaningful moments to those who are near the end-of-life through Gifted Wishes. Gifted Wishes is a program that makes end-of-life wishes come true for Unity Hospice patients in Northeast Wisconsin.
"We heard from families of Unity patients that it would be a great option to help bring joy to their loved ones through one final wish," says Christine Schlueter Senior Director of Growth and Development Director at Unity. "And we learned these have also become meaningful lasting memories to their families too."
The program is fully funded by donations. Wishes granted through the program range in size and complexity. Each wish is deeply personal and holds a special place in the hearts of those who receive them.
Wishes granted through the program have included:
A family photo session

Transportation for a visit from a relative or friend

Tickets to favorite sporting event of performance

Transportation and lodging for a favorite destination

Keepsake memorial items such as teddy bear and thumbprint jewelry

A family gathering to celebrate an anniversary, graduation, birthday or holiday.

A last visit to the cabin

A final dinner at a favorite restaurant

Personal care items such as headphones to listen to music, books and puzzles.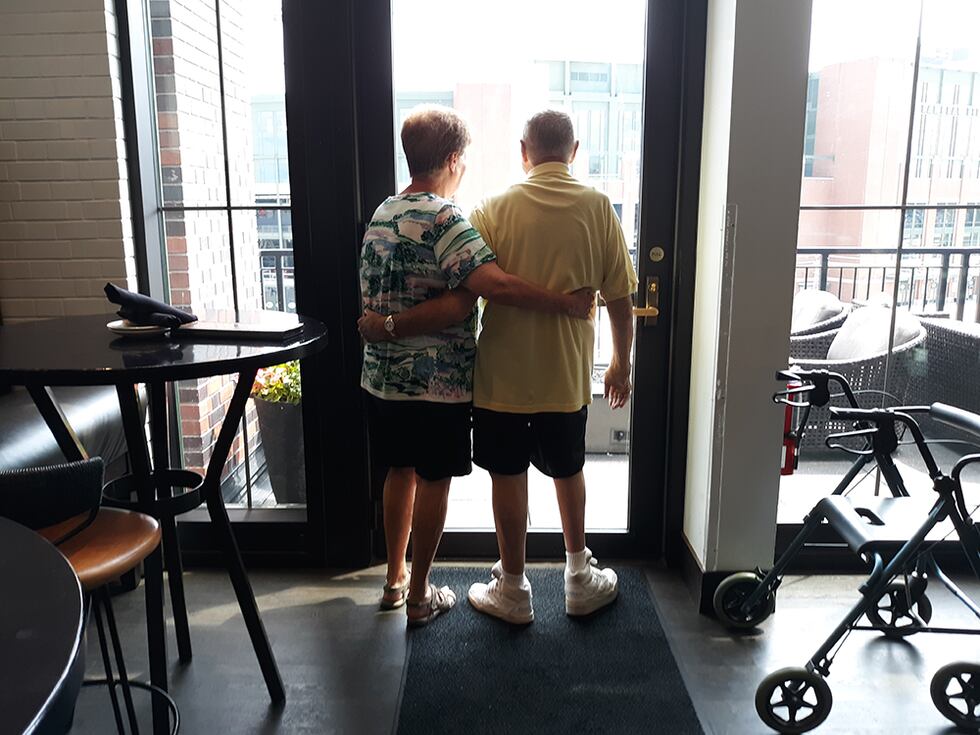 Granted Gifted Wish Stories:
Sharon had always hoped to vacation on Northern Michigan's Mackinac Island, known for its historic sites, horse-drawn carriage rides, fine dining, and one-of-a-kind attractions. The old-world charm of the Grand Hotel was her dream destination to enjoy a beautiful weekend away. Thanks to Gifted Wishes, her get-away weekend also included a day of pampering at Astor's Salon and Spa located in Grand Hotel. Sharon enjoyed a long massage that helped bring her peace, tranquility and relaxation at a time when those feelings were difficult to capture.
Margarita had made the painstaking decision to leave her husband and son in the United States so she could live her remaining days with her daughters and extended family in Mexico. Knowing the void this would leave for her husband and son, Margarita's wish was to capture the love they shared through a professional, family portrait session. Thanks to Gifted Wishes, Margarita was able to give keepsake, framed photographs to her husband and son to forever remember the life they shared.
We ask anyone touched by these stories to visit www.unityhospice.org/gifted-wishes to learn more about the program and sponsor a donation. You truly are making a difference in someone's life by making their wish come true! We humbly accept your gifts with gratitude.
Unity has been serving patients and families since 1977 as Wisconsin's first hospice program, the third in the United States. Unity's long-standing commitment to bring peace of mind and comfort when it matters most has resulted in service-line expansion to meet the ever-changing healthcare needs of patients and families in Northeast Wisconsin.
"No other organization offers you more comprehensive services than Unity," says Unity Director Alisa Gerke. "We provide the highest-quality care with the most programs, expertise, support, and compassion. Wherever you are on your healthcare journey, we now offer a program to maximize quality of life and provide peace of mind for families. From helping people stay in their homes independently as long as possible to being at their side improving their quality of life until the end with programs like Gifted Wishes."
Contacting Unity is a choice that can lead to fewer worries for you and a better quality of remaining life for your loved one. You do not need a referral from a doctor to contact Unity. For questions or to refer a loved one, please contact Unity at 920-338-1111.
Unity provides strength, compassion and support.