Wrightstown mom sentenced to jail in child starvation case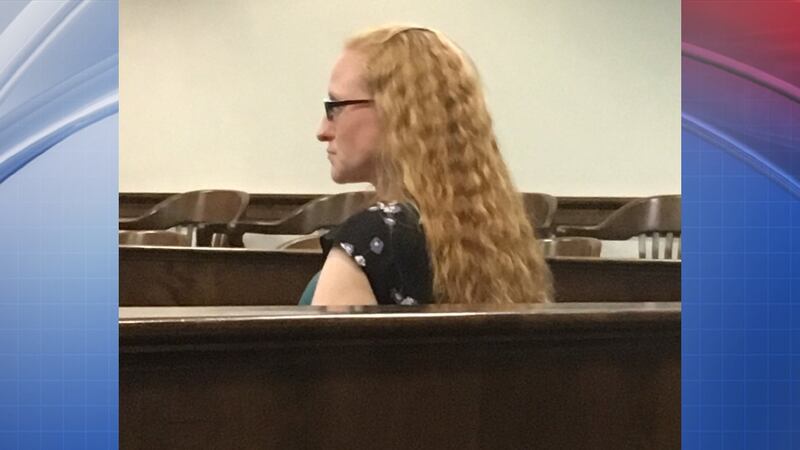 Published: May. 30, 2018 at 11:26 AM CDT
A Wrightstown woman accused of starving her adopted son and mentally abusing him has been sentenced to jail time, community service and probation.
Kimberly Fahrenkrug was sentenced Wednesday on a count of Felony Child Neglect. Judge John Zakowski ordered her to serve nine months in jail and five years on probation and perform 100 hours of community service.
The judge also ordered a psych evaluation for Fahrenkrug.
A Children's Hospital doctor called it "the most egregious example of child starvation and torture" she has seen and compared it to malnourished children in concentration camps.
Prosecutors say Fahrenkrug and her husband, Bradley, denied their then 5-year-old boy food and made him walk laps with a weighted backpack. He weighed 29 pounds when the Fahrenkrugs took him to Children's Hospital in Madison in April, 2017.
Doctors said they were concerned about the child's living environment, and concerned Kimberly Fahrenkrug was "intentionally starving" the child by controlling his food and restricting what he eats.
A sibling told investigators the boy was forced to wear a backpack with a weighted blanket and made to do laps before breakfast. The sibling said the boy was sometimes forced to wear flippers on his feet.
Another sibling confirmed that the child did laps with a weighted backpack.
The victim was sometimes forced to eat only soup while the rest of the family would eat pizza or macaroni and cheese.
"She had two biological children that were not alleged to have been mistreated so far as food withholding or anything else. And now we've got this one adoptive child who was," said Wendy Lemkuil, Deputy District Attorney.
Dr. Barbara Knox of Children's Hospital testified during sentencing. She testified that Fahrenkrug belittled and scolded the victim while he was in the hospital and attempted to control his food.
Knox said it was clear the child was able to gain weight while being properly fed. In less than a week in the hospital, the boy gained six pounds.
Fahrenkrug's attorney questioned Knox's knowledge of the victim's case and asked if the child's low weight could be attributed to the boy refusing food, as Fahrenkrug claimed.
"Not in this case," Knox replied.
Sgt. Randy Lind of the Brown County Sheriff's Office testified about the child's current situation with a new foster mother. The child does not refuse food, as Fahrenkrug claimed he did. He eats everything but soup because of the "medicine soup" he was forced to eat while at the Fahrenkrug's home, Lind said.
Kim Fahrenkrug told the court that her heart is broken to know the child is "still not doing well." The district attorney quickly corrected her so the record would show that the child is doing very well.
Judge John Zakowski told the court that he finds Fahrenkrug to be of "good character" for taking in foster children.
The judge continued, "the proof is in the pudding that the child was that hungry when he got to the hospital. When the child was brought in he was malnourished and failing to thrive. That should scare any parent."
The judge also found issue with Fahrenkrug's claims that her son was manipulating hospital staff to get more food. Fahrenkrug also said the child was treating the hospital stay as a "vacation," according to the criminal complaint.
"Mother indicated that KF was demanding food and left the room without allowing him food," the judge read from the criminal complaint. "Why would you do that? Mother expressed anger towards hospital staff with the amount of food that KF was given. Well why would you be upset if he's eating? And you're saying he was manipulating. You know, I don't think kids manipulate being hungry."
The judge followed a sentencing recommendation agreed upon by the prosecution and defense.
Fahrenkrug was convicted after pleading "no contest" to the charge of child neglect. Four other charges were dismissed as part of a plea deal. The charges were read into the record.
Bradley Fahrenkrug also pleaded no contest to one felony child neglect charge. He's scheduled to be sentenced on June 25.