Wolves expand their territory in Wisconsin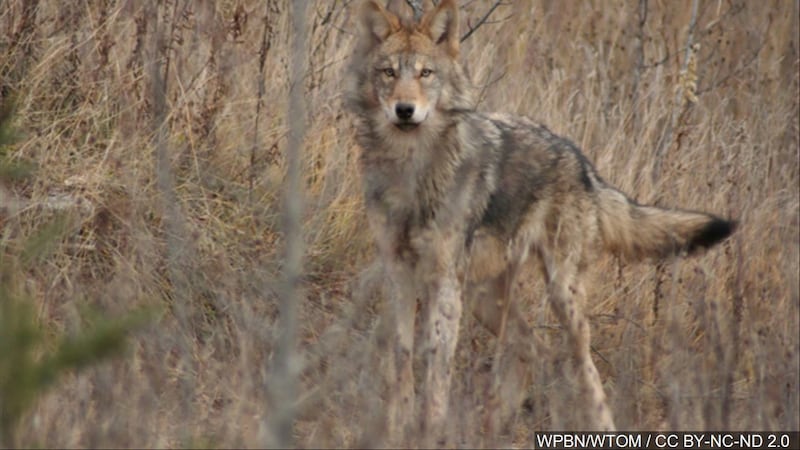 Published: Jan. 10, 2019 at 6:45 PM CST
DNR wardens continue searching for clues two weeks after a gray wolf was found illegally shot along Highway 10 near Weyauwega.
DNR biologists say the adult female likely belonged to a pack in Waupaca County and is further evidence wolf territory in Wisconsin is expanding.
DNR Regional Wildlife Biologist Jeff Pritzl says more of Wisconsin has become wolf country.
"Just as we've seen with black bears in Wisconsin, I guess that line of awareness or that line that goes across the state of where we think that's normal or unusual has been drifting south with wolves as well."
According to the recently released 2017-18 DNR Wolf Monitoring Report, there are now six wolf packs roaming in Waupaca, Shawano and southern Oconto counties.
Statewide, it's estimated there are 238 packs, accounting for a minimum of 905 wolves.
"Wolves are really a difficult critter to get accurate information on in the absence of a harvest season," Pritzl said. "We've always been careful not to refer to that as a population estimate. That's a minimum count, so we acknowledge that there's more individuals on the landscape that went undetected."
After three years of legal hunting and trapping in Wisconsin, wolves returned to federal protection in 2014.
Pritzl says while their range has expanded, the population could be leveling off.
"This past winter was the first time where we didn't see additional growth that wasn't caused by a hunting season or harvest season, hunting or trapping with wolves. So, it's the first indication of, well have we hit the ceiling, have we hit carrying capacity with wolves on the landscape."
The annual report also details 60 confirmed wolf complaints -- the fewest amount of any year since the monitoring program began 10 years ago.