UW-Green Bay sees increase in emotional support animals on campus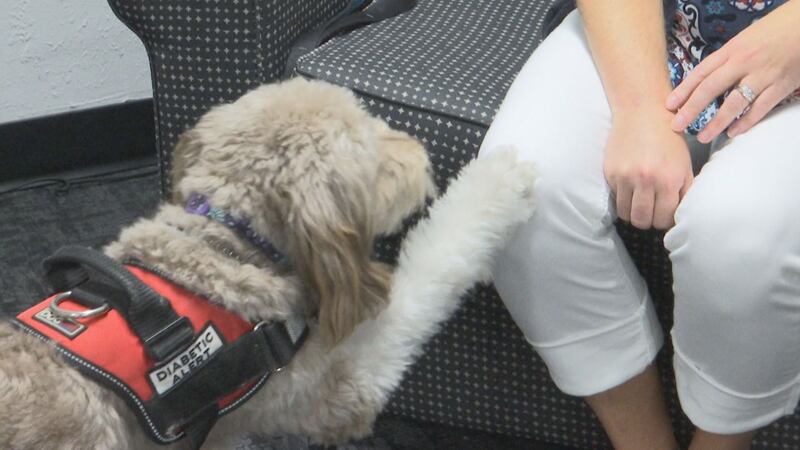 Published: Sep. 17, 2018 at 3:54 PM CDT
Within the last five years the UW-Green Bay Disability Services Office has seen an increase in emotional support animals coming to campus housing. These type of animals are part of a therapeutic treatment plan and do not have to perform tasks like service animals.
UWGB Disability Services says service and emotional support animals are allowed on campus because of the Fair Housing Act.
"Fair Housing has determined that universities do need to look at that and be able to provide reasonable accommodation, so we have started to get more and more requests of emotional support animals," said Lynn Niemi, Director of Disability Services at UWGB.
Last school year the university served 109 students with mental health disabilities. Of those, 13 required emotional support animals. During the 2016-2017 school year, the university had 19 emotional support animals living on campus, the highest number to date.
Natashya Schultz, a UWGB junior, lives in university housing, and people in her apartment building own support animals. Schultz says she's never had a problem with having the animals in her building.
"It's honestly a wonderful program to have because sometimes it becomes too much, and human contact can only do so much, and just having a furry little friend with you, that seems to help," said Schultz.
Niemi says emotional support animals can include dogs and cats but also ferrets, hamsters and rabbits. Getting a support animal into campus housing is a rigorous process
"What does the animal do to help with their treatment plan? It isn't just, 'I want to bring my pet with me to campus,' it's that it is part of your treatment plan with your treating professional," said Niemi.
Amy Mauk lives and works at UWGB with her diabetes alert dog Lily. Lily detects blood sugar through the smell of saliva and sweat.
"She probably alerts anywhere from two to three times a day, and sometimes on the severe lows, especially if I'm in a very busy day, I don't necessarily know that I'm low," said Mauk, a Residence Life Area Coordinator at UWGB.
Even though Lily is not an emotional support animal, Mauk says owning either a service or an emotional support animal can be life-changing.
"As part of your treatment and as part of an ongoing process ESA's are really important, they really do help our students as well as service animals, honestly my life without Lily would be drastically different," Mauk says.