Tri-County center says 'recycling right' more important than ever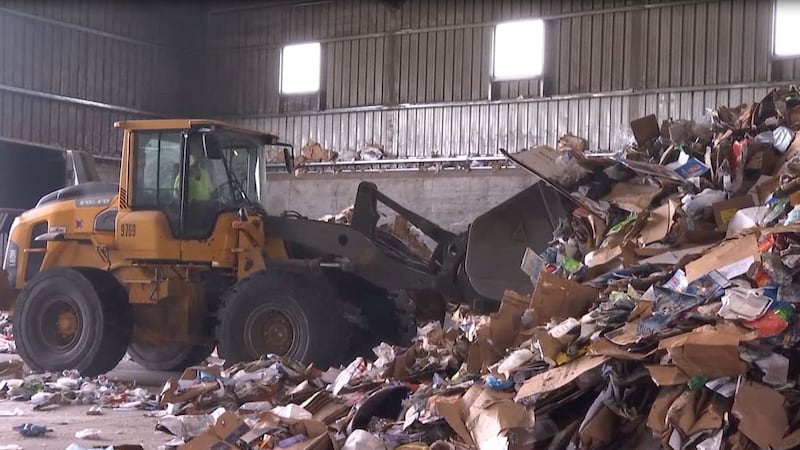 Published: Jun. 25, 2018 at 4:56 PM CDT
People that work in the recycling industry say China's decision in January not to accept imports of many types of recycled material has brought the price of recyclables down dramatically.
That includes in Wisconsin, but certain local markets are still keeping recycling viable.
"It's not the sky is falling for the recycling world in Wisconsin," said Christine Miller, Outagamie County Recycling Coordinator.
The Associated Recyclers of Wisconsin or AROW says the state's recycling market is still strong in certain sectors, especially in our area, shipping plastic to Michigan and paper to our paper mills.
"They are generally tissue mills, and they take a lot of our curbside collected recyclables and turn them into tissue products," said Miller.
Socono buys Tri-County Recycling's product for its Neenah plant saying it's beneficial to buy local recycled paper.
"The price for it as a raw material has steeply declined, which allows paper manufacturers to save money on their main raw material," Brian Risinger, Sonoco Corporate Communiciations, said. "So, for the paper or paperboard business, the market is very solid."
But in order to keep that relationship strong recycled product needs to come in
"That starts with the households giving us the right materials," said Miller.
The Tri-County Recycling Center says seven percent of material that comes in will go to the landfill, which is a great number, but they want to reduce that.
AROW has tagged its new initiative "Recycle Right".
It includes people taking plastic bags and film to store drop-offs instead of tossing them in recycling.
More of the right material means...
"That they want to continue to buy our products," said Miller.