Titletown announces new investors and Topgolf "eatertainment"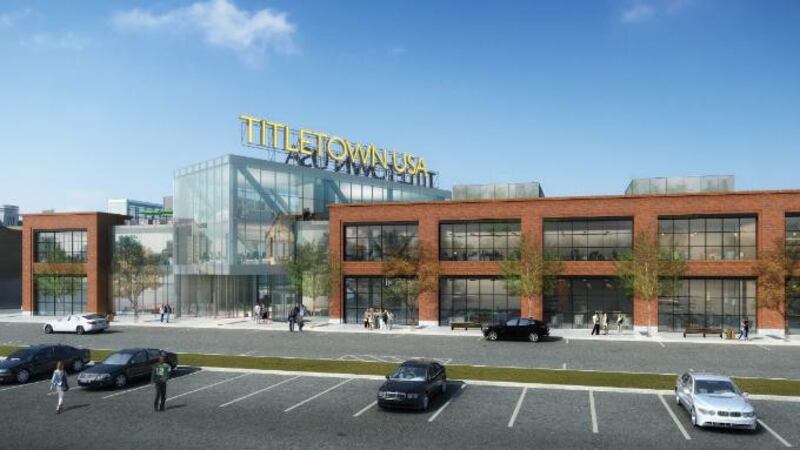 Published: Apr. 23, 2019 at 9:48 AM CDT
The Green Bay Packers and Titletown have teamed up with an NHL team owner and an MLB team executive for investment in Titletown and TitletownTech.
The new investors are Jerry Jacobs Jr of Delaware North and owner of the NHL Boston Bruins, and Jeff Wilpon, COO of the New York Mets and executive VP of Sterling Equities.
Green Bay Packers President/CEO Mark Murphy, Packers COO and general counsel Ed Policy and TitletownTech managing director Craig Dickman also spoke at a news conference Tuesday morning.
to watch the news conference.
"The development's initial success and our plans for the future have sparked interest from a wide variety of investors and partners. Delaware North and Sterling Project Development have been key partners for us in the effort and having them expand their roles will be very beneficial for TitletownTech and the region overall. We are excited to move forward with great momentum as we work together on TitletownTech and continue to enhance Titletown," Murphy said.
Murphy also announced that Titletown would get an "Eatertainment business." That will include
and games like Zombie Dodgeball. The Packers are still finalizing a name for the concept.
Topgolf bills itself as a a sports entertainment complex with a "high tech golf game."
Delaware North, food service provider for the Packers, will manage the 11,000-square foot venue.
Construction on new townhomes and apartments in Titletown will begin in June.
TitletownTech is located west of Lambeau Field. The Packers and Microsoft have previously announced their partnership for an innovation lab, venture funding, and startups.
The first floor of the 46,000 square-foot TitletownTech space will host commercial businesses. The second floor will be the hub for TitletownTech offices.
The University of Wisconsin-Green Bay and the UW-System announced that they're teaming up with Noodles & Company founder Aaron Kennedy to be the Entrepreneur-in-Residence.
"Aaron is a global entrepreneur who has built brands, companies and movements. We believe he reflects the world-class nature of what we are building at TitletownTech and brings to life this critical connection between UW-Green Bay, the UW System and TitletownTech. For new entrepreneurs, and our TitletownTech team, the opportunity to work with Aaron will be invaluable," says Dickman.
Action 2 News is getting a tour of TitletownTech Tuesday and will have full reports tonight.