Soldiers knock on doors in Dark Sky exercise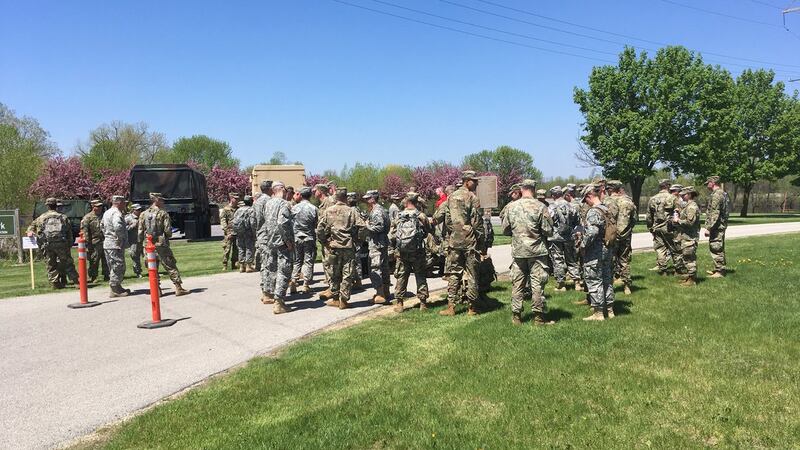 Published: May. 16, 2018 at 3:57 PM CDT
The National Guard knocked on doors Wednesday, checking on people's emergency preparedness.
It was one part of the second day of the Dark Sky exercise, mimicking a large-scale power outage and preparing agencies to communicate through it.
About 100 National Guard soldiers in a unit from the Tomah area canvassed Omro.
"It's very odd. It's something you don't normally see around here," Sam Rumoro of Omro said.
"Really wasn't sure what they were going to be asking or what they were doing," Austin Heried said.
The National Guard says its goal was to knock on every door in the city, checking on people's welfare as authorities would do if there were a long-term power outage.
The soldiers we followed asked people at homes if they had an emergency plan prepared, an alternative power source, and enough water on hand if there were a disaster. They also asked if they home had a working smoke detector.
Homeowners we talked with said they appreciated the efforts.
"It's a good idea. I think in today's world and society everyone needs to be prepared for whatever happens, whether it's natural disasters or something else," Rumoro said.
"It makes it become more of a reality that something could happen," Heidi Kiley said. "I think it's important for us to be prepared in case of anything, so it's a good plan."
Heried said he made some mental notes about how he needs to prepare, "having stuff on hand in case an emergency actually happens."
The Wisconsin National Guard has recent experience handling large-scale emergencies. A guard unit performed these types of welfare checks in Vermont last summer after extreme flooding.