Smart Girls Rock inspires STEM careers for girls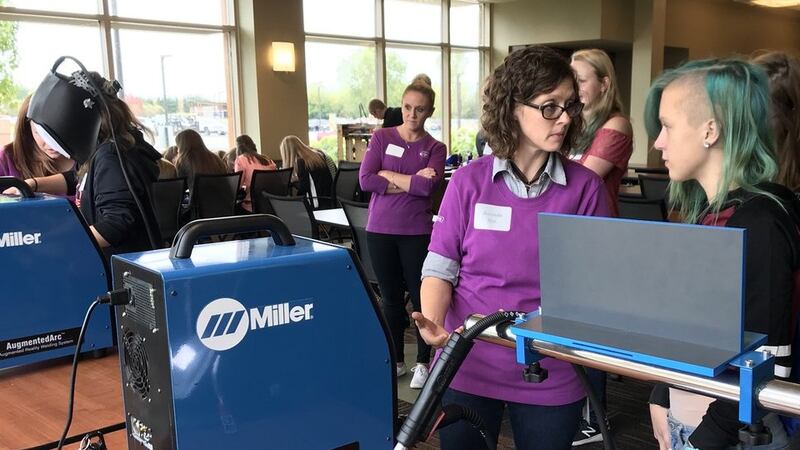 Published: Oct. 12, 2017 at 2:22 PM CDT
It's all about girls in the Fox Valley, where the third annual "Smart Girls Rock" event works to inspire young woman about the STEM -- Science, Technology, Engineering and Math -- fields.
"Rather than just making them sit down and take a look at our video wall, or not interact with our models, I think it's been a really cool experience getting them up," says Melissa Schulteis, a virtual construction specialist at Miron Construction.
The company held the event Thursday that takes small groups of female students across a handful of stations, giving them a hands-on feel for what STEM careers could be like.
The stations include things like welding, virtual construction and crime scene investigation.
"It's really rewarding to see them progress and reach the goals that they've set for themselves," says Lt. Kelly Gady of the Appleton Police Department.
Lt. Gady led a station on "Women in Law Enforcement," stressing that women can succeed in a male-dominated field.
With a shortage of women in such STEM fields, students say it's inspiring to see successful women with STEM careers.
"As women, we usually don't get certain kinds of jobs because of a stereotype," says Olivia Kjorlien, a freshman at Appleton North High School. "It's just really neat seeing all these women like have these jobs."
"It's nice to know that there are women out there who can do this, which makes me feel like someday I can do this too," says Rose Williams, a freshman at Appleton North High School.
The event focuses on freshman and sophomore girls. Organizers say it's important to get students interested in the fields while they are young.
"I think it's really important to get girls educated on what's in the STEM side of things, and helping them understand what they can do someday," Schulteis says.