Rodgers,Nelson, Antetokounmpo nominated for ESPYS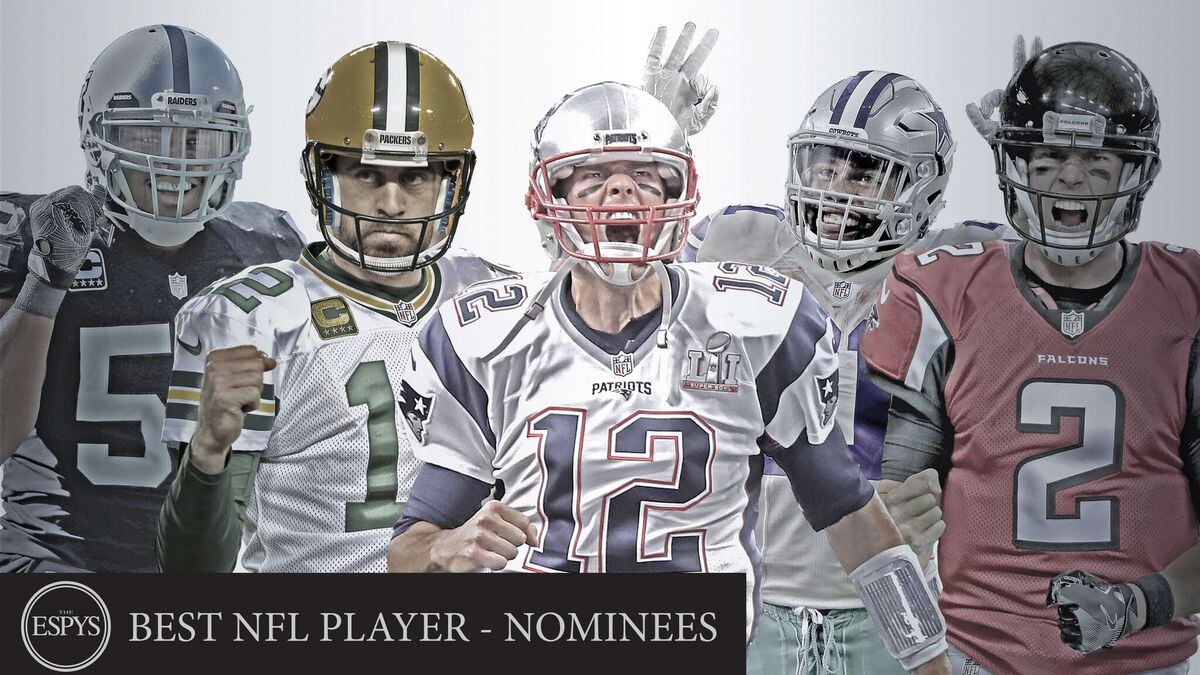 Published: Jun. 21, 2017 at 5:51 PM CDT
Fan voting for the 25th ESPYS started Wednesday with many Wisconsin sports star nominations.
Milwaukee Bucks forward Giannis Antetokounmpo was nominated for Best Breakthrough Athlete alongside Olympic gold medalist Laurie Hernandez, New York Yankees outfielder Aaron Judge, Dallas Cowboys rookie of the year Dak Prescott and 18-year-old USA soccer standout Christian Pulisic.
Packers receiver Jordy Nelson was nominated for Best Comeback Athlete alongside Los Angeles Sparks forward Candice Parker, Texas Rangers pitcher Matt Bush and professional tennis player Roger Federer.
Packers quarterback Aaron Rodgers was nominated for Best NFL Player. Cowboys running back Ezekiel Elliott, Raiders linebacker Khalil Mack, Falcons quarterback Matt Ryan and Patriots quarterback Tom Brady.
Rodgers and former tight end Jared Cook were nominated for Best Play for their sideline catch against the Cowboys in the 2016 NFC Divisional game. The "He went to Jared" catch is up against Louisville quarterback Lamar Jackson's hurdle against Syracuse. There are three rounds of voting for Best Play.
Best Breakthrough Athlete
Giannis Antetokounmpo
Aaron Judge
Laurie Hernandez
Dak Prescott
Christian Pulisic
Best NFL Player
Aaron Rodgers
Tom Brady
Khalil Mack
Ezekiel Elliott
Matt Ryan
Best Play
#1 Julian Edelman Super Bowl catch vs. #16 Noah Brown TD catch around defender 9/18
#2 Morgan Williams buzzer beater vs. UConn 3/31 vs. #15 Larry Nance dunk 12/14
#3 Aaron Rodgers to Jared Cook vs. #14 Lamar Jackson hurdles defender 9/9
#4 Northwestern buzzer beater 3/1 vs. #13 Edwin Encarnacion walk off HR 10/4
#5 Russell Westbrook buzzer beater 4/9 vs. #12 LeBron James dunk off the backboard
#6 Chris Coghlan leaps over catcher 4/25 vs. #11 Sidney Crosby one-handed goal 3/21
#7 Olivier Giroud scorpion kick goal 1/1 vs. #10 Warriors jump ball transition dunk 12/5
#8 Mario Mandzukic goal in UEFA Final vs. #9 Jarrod Dyson catch 8/25
Fans can cast their votes up until the live show starts on Wednesday, July 12 at 7 p.m. EDT. "The 25th ESPYS" will be broadcast live on ABC Wednesday, July 12, at 8 p.m. EDT.