Photographer in Oshkosh helicopter before it crashed says he's in 'disbelief'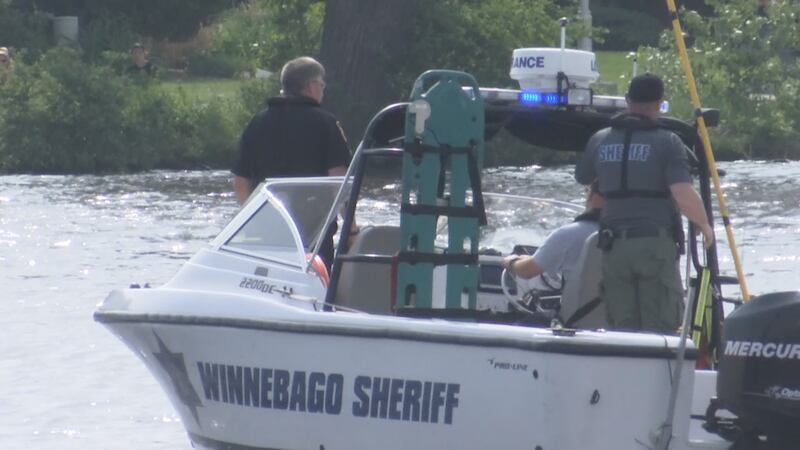 Published: Jun. 10, 2018 at 10:13 PM CDT
The photographer who got off a helicopter right before it crashed in Oshkosh tells Action 2 News he was shaken by the death.
"My phone started ringing like crazy with people asking if I was ok or what the story was," he said.
Action 2 News was on the scene Saturday night as crews pulled that aircraft out of the water. The pilot of that helicopter, 27-year-old Jonathan Bahr of Platteville died in the crash.
Bahr was hired to fly photographers over Lake Winnebago during the Four Horsemen Poker Run. The helicopter crashed into power lines Saturday afternoon and sunk into the Fox River in downtown Oshkosh.
Witnesses said Saturday they saw two people in that helicopter, a pilot and a photographer leaning out of the aircraft taking pictures. That photographer was Pete Boden, and it turns out he was dropped off minutes before the helicopter crashed.
"We had finished about half the event and at that point decided to get fuel, the pilot dropped me back off and probably five minutes later some guy came up and says a helicopter just crashed," said Boden.
Boden says he didn't see anything out of the ordinary that day, adding he does this almost every weekend in the summer time.
"I didn't know the pilot very well, I had just met him that day, but my time flying with him was a good experience. I've flown with a lot of pilots and I was very comfortable with his abilities and everything," Boden says.
After hearing about the accident, Boden was in shock.
"I'm sort of in disbelief but at the same time it's like whoa, you know, it's just isn't my time to go yet," Boden adds.
The helicopter crash caused law enforcement to stop boat traffic on the Fox River in Oshkosh for hours.
One of Wisconsin's longest running community fishing tournaments, 'Walleye Weekend,' was affected by the helicopter crash. Tournament directors say they had to send a team up to Oshkosh so anglers could get checked in and have their fish weighed.
"It was a very tragic accident, something that was completely unexpected so we just did our best to make sure that the fish were taken care of, the anglers were taken care of and their weights could be contributed to the whole weekend," said Michelle Kilburn, Competitive Angling Senior Manager for Mercury Marine.
The news of the crash had quickly spread throughout the tournament.
"I heard was there was a crash and it hit power lines and some were stuck up in Oshkosh," said Linda Wittnebel a competitor from Mayville, WI.
"I heard about the helicopter crash from the EMT up on the point there and it's a pretty horrible thing that happened, never wish for anything like that to happen, and it's pretty scary," said Tim Faris, an angler from Hastings, NE.
The ongoing helicopter crash investigation has been turned over to the FAA and NTSB.