Packers help a child's dream come true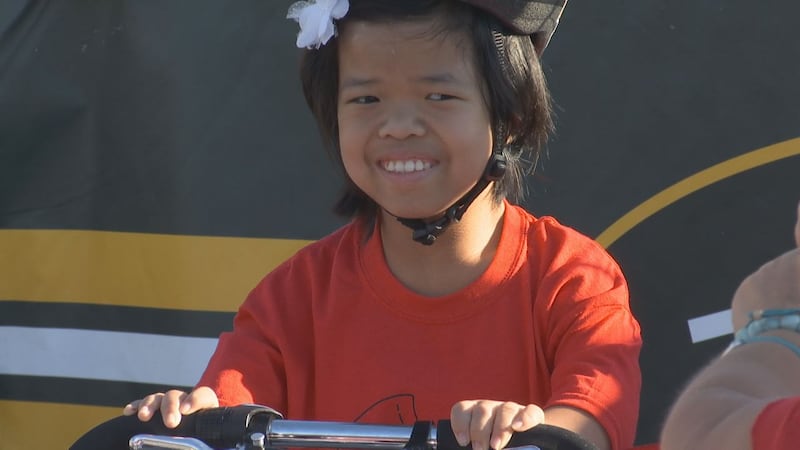 Published: Jul. 27, 2017 at 11:26 AM CDT
The Packers started training camp Thursday morning.
Before they hit the field, they helped make a 12-year-old girl's dream of getting her own bike come true.
The Green Bay Packers teamed up with American Family Insurance and Variety Children's Charity of Wisconsin to get Ava Gerhrung of Hartford, Wisconsin her own adaptive bike.
She was born with dwarfism and had a stroke at birth, which complicates her mobility.
Her new bike will help her increase strength and stability.
Ava's parents are thrilled she has this opportunity to ride a bike by herself now.
"It's all wonderful, exciting, a little overwhelming. The bike is just awesome. It's the first time she's ever had the chance to be independent on a bike," said Ava's mom, Nancy Gerhrung. "The bike is built so that she can get up by herself and ride without us having to run along side her."
Packers kicker Mason Crosby also rode an adaptive bike along side Ava to practice.