New park in Kewaunee will help transform the lakeshore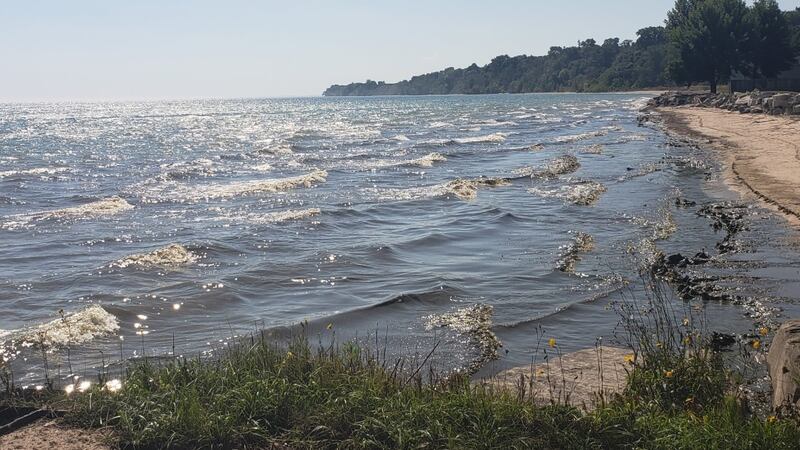 Published: Sep. 17, 2018 at 5:00 PM CDT
A new park in the City of Kewaunee is yet another project on the shores of Lake Michigan. Members of the lighthouse park project hope it's the start of a transformation in the city attracting residents and visitors to the lighthouse pier.
Jean Smith and her husband Donald, residents of Kewaunee, had a dream to see a park in Kewaunee, along the lakeshore of a city they loved. Their $100,000 donation is helping to make this possible.
"This was an area that was undeveloped, it was difficult to navigate, but what it did, is it tied our downtown to our pier head lighthouse, so through a paver program we were trying to earn more money for the lighthouse we were talking and things just came together," said Robin Nelson, Lighthouse Committee Chairperson for the City of Kewaunee.
Nelson said the park, which is expected to be done within the next few weeks, will be a place to walk, meditate, or eat your lunch.
Reader boards along your walk will highlight the city's maritime history. However, Nelson said a new park is a small part of a bigger picture.
"It's so much more because Kewaunee is starting to become that area that people come to, to have a little respite, a getaway, to calming relaxing vacation, people can walk the area, we have the Ahnapee Trail, we have the walking along the harbor wall area, it's just to relaxing here," said Nelson.
The city has had to create a new identity at least twice in the past, and Nelson said it's time to do it again.