National media will report on Burch murder trial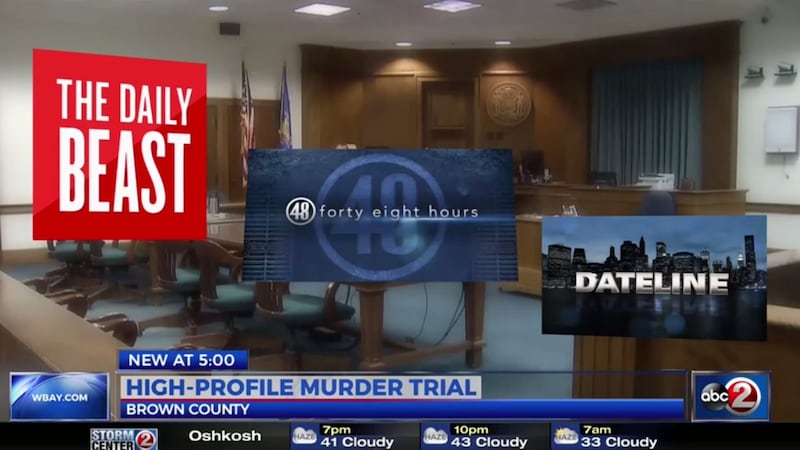 Published: Jan. 26, 2018 at 6:33 PM CST
Several national media outlets are preparing to come to Green Bay next month to report on one of the biggest murder trials Brown County has seen in decades.
Brown County court officials and sheriff's deputies are making arrangements ahead of February 16th when it gets underway.
George Burch is charged with 1st degree intentional homicide in the May 2016 murder of Nicole Vanderheyden, whose body was found about three miles from her home.
The cause of death was severe blunt force trauma to her head and strangulation. Burch's DNA was found on Vanderheyden, but attorneys want to point the finger at Vanderheyden's boyfriend, Douglass Detrie.
Burch says Detrie caught Vanderheyden having sex with him in a car, and killed her, threatening Burch to secrecy with a gun, and making Burch move the body to the ditch where she was found.
High-tech data— never seen in a trial like this— is attracting the national media. But so is prosecution's cautionary tale of a woman walking away from a bar, only to be picked up by her murderer.
"The thing I think that struck me when I first looked into this story was, you know, a mother of three is found dead; a couple days later, her live-in boyfriend is arrested," Daily Beast reporter Kate Briquelet told Action 2 News Friday, referring to the initial arrest of Detrie.
"Shortly after that, [Detrie's] released. And they arrest a man from Virginia who she'd met just that night," said Briquelet.
The Daily Beast will join 48 Hours, Dateline and major media outlets to watch a murder trial unfold in a case Action 2 News has reported for more than a year and a half, with numerous twists and turns.
"[George Burch's] past is quite troubled. I mean, he was acquitted of murder when he was only twenty years old," said Briquelet, who will be in Brown County to cover the trial.
"What was he doing in Wisconsin, and how did he get into this situation?" she said.
But what's more unique: the trial could be the first time ever data from Google Dashboard and the activity tracker Fitbit is used to convict someone of murder.
Burch's defense attorneys want that data thrown out, saying it is inaccurate.
"Police and prosecutors are saying that Doug Detrie has a high-tech alibi, and I'm very interested how that evidence is going to be presented in court," said Briquelet. "How is it possible that they're ruling out his involvement in Nicole's murder just based on his Fitbit information?" she said.
Brown County Sheriff's Deputies are responsible for all the security inside the Brown County Courthouse, and Chief Deputy Todd Delain tells us he's already preparing for the national media attention which is not common for this area.
"You know, high profile case, so we want people to be able to breathe and have space. In this case, because of the national media that will probably be there, that would be a special circumstance. So we want to have a room that can accommodate the cameras and stuff," said Delain.
A media room will be provided within the courthouse for reporters to be able to work without disturbing the trial. The trial has also been moved from presiding Judge John Zakowski's courtroom into Branch II, which has more space, and allows Burch to get in and out of the courtroom through a back entrance.
No change of plea for Detrie, court case adjourned until March
Douglass Detrie, who was originally charged in Nicole VanderHeyden's death until DNA evidence cleared him, was in Brown County court on Friday for a different case.
Prosecutors say Detrie was driving with VanderHeyden's sister last February when he put his hand on her leg. When she asked him to stop, she says Detrie accelerated and ran a red light, and ignored her protests. He only stopped the car when she kicked the windshield.
Detrie was expected to change his not-guilty plea and be sentenced Friday in an apparent plea bargain, but that did not happen. The conditions of his bond were clarified, and the case was adjourned until March.