Missing link holding up missing persons cases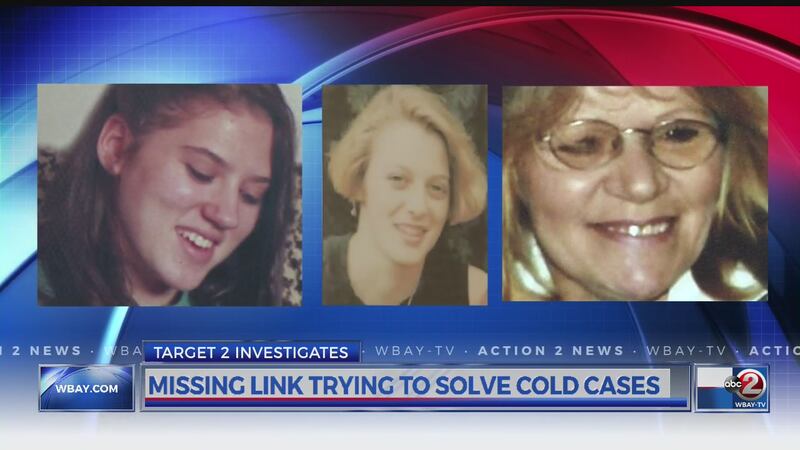 Published: Feb. 13, 2017 at 10:10 AM CST
Target 2 Investigates discovered a big problem that could make it difficult, if not impossible, to ever solve some missing persons cases.
Target 2 discovered there is no national law requiring police to share information on missing people and unknown bodies.
There are hundreds of people classified as missing in Wisconsin, but as we started looking at different databases most police and the public access, we discovered people listed as missing on one website, yet their names didn't even show up on others.
We started asking why there's no consistency and discovered even investigators didn't know their own cases weren't listed.
"We're hoping and waiting every day," says Marsha Loritz, whose mom is one of the missing.
"When the weather changes, you think, is she alive? Is she not? Is she suffering and that's really something hard to live with every day."
Marsha has been living that nightmare since her mother, Victoria Prokopovitz, vanished from her Town of Pittsfield home in Brown County in April of 2013.
Every lead, every search comes up empty.
"It's a suffering that I wouldn't wish on anybody," says Marsha.
She immersed herself in the world of the missing, creating Wisconsin's first awareness day for it earlier this year.
But when she tried to find all the names of the missing, Marsha found a big problem.
"I went through each one of those databases and cross-referenced if the person was listed on each one of those and found people to be listed in one and not the other," she explains.
So Target 2 started digging.
Every database we checked lists a different number of missing people in Wisconsin.
NamUs: 128 open cases
The Wisconsin Clearinghouse for the Missing & Exploited: 53
The Charley Project: 90
The Doe Network: 56
Yet the official number from the Wisconsin Department of Justice lists 1,005 children and adults missing as of June 30, 2015, the most recent data released.
No where can we find exactly who is on that full list.
"That's just scary for the family. I mean, they're not going to get an answer," says Marsha.
A similar problem exists for unidentified human remains.
There are 10,551 Jane and John Does across the country, including Fond du Lac County's Jane Doe, found in the woods in 2008.
"We're waiting for anything that might pop up, if her DNA would match a database somewhere," says Fond du Lac County Sheriff Mick Fink.
But that may never happen unless she's listed as a missing person somewhere.
She's not on any database Sheriff Fink has found.
"So in a lot of ways, we're a victim of the same problem," he says.
That problem?
There's no single national database listing every missing or unidentified person that's accessible to the public.
Police automatically enter every case into the National Crime Information Center (NCIC), but if the public searches that, all you see are stats. No names.
Police say families are crucial at helping solve these cases and want them to have that access.
"It's frustrating that you can't find them. It's frustrating that you can't help the family find them. I think the more information that's out there, the better," says Green Bay Police Detective Lee Kingston. He's working on the high-profile 1998 disappearance of Amber Wilde.
A national, public database does already exist.
It's called NamUs. The National Institute of Justice even funds it.
Yet we found people still missing from Northeast Wisconsin not listed on NamUs.
How? Target 2 found there is no law requiring agencies to enter information in it, so some don't, telling us they didn't even know it existed.
"I can't access a filing cabinet that's not digitized across the country, but I can access digitized files, so it is very very important that we have a single system, and that we're allowed some access to it," says Todd Matthews, Director, Case Management and Communications, National Missing & Unidentified Persons System (NamUs).
Lawmakers think that needs to happen.
Connecticut Senator Chris Murphy and Texas Representative Ted Poe introduced the Help Find the Missing Act, also known as Billy's Law, on capitol hill this fall.
It would streamline the reporting process by connecting NamUs with NCIC, yet keep sensitive information accessible only to police.
"That could be someone's loved one, and until they're listed in NamUs, you don't know," says Marsha Loritz.
She's pushing lawmakers and anyone she knows to support the bill.
"That is my hope, that this will help with other families," she adds.
We also discovered something many could find shocking: police and NamUs say thousands of unidentified bodies across the country were cremated or buried about 10 years ago because of storage issues.
They tell Target 2 DNA was not typically collected, so some missing people may go unknown forever.
As for this law connecting the two databases, it's been proposed before, but failed. However, it has bipartisan support for the first time.
House Bill 3653 (PDF format)
Senate Bill 2105 (PDF format)
We asked our local congressmen if they support it.
Senator Tammy Baldwin and Representative Reid Ribble say they're reviewing it. Sen. Baldwin's office also says she has supported it in the past.
We have not heard back from Senator Ron Johnson or Representative Glenn Grothman.