Jayme's case gives missing children advocates hope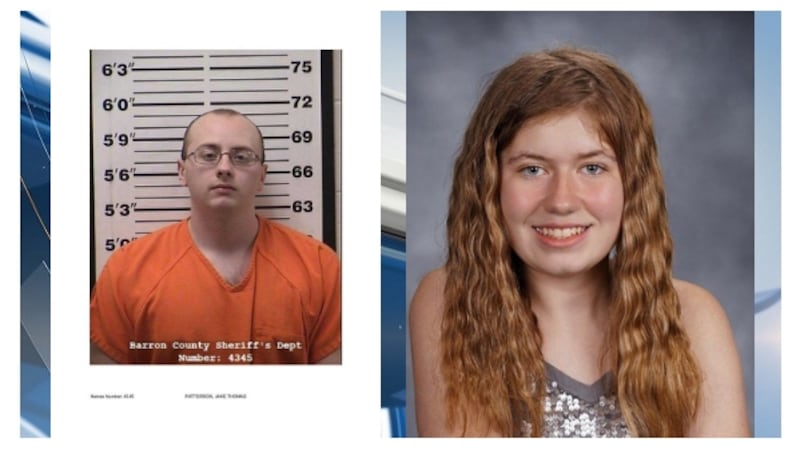 Published: Jan. 11, 2019 at 6:25 PM CST
Missing child agencies are also celebrating Jayme Closs' return home.
The National Center for Missing and Exploited Children (NCMEC) posted on Facebook, "Jayme is an example of why we never lose hope and never stop searching."
Jayme is just one example of long-term missing children.
NCMEC found that over a recent five-year period, 5,000 children were recovered after being missing for more than six months.
Director of Media Angelinne Hartmann said the organization was overjoyed after hearing the return of Jayme.
Hartmann said when a child goes missing for a long period, people assume that they will not be recovered alive, but Jayme is an example that your child can still come home.
She said the consistent reminder that Jayme was missing is the reason she's back with family today.
Not only does it promote awareness to the community, it lets the missing child know everyone still cares.
"We've seen that before in the case of the Cleveland girls who were missing for many years," Hartmann said. "They talked about how they watched television while in captivity and saw their family members who had not given up hope."
Law enforcement play a big role in missing child case like Jayme's case in Barron.
They undergo training to make sure they know how to respond correctly and in the right time.
Brown County Sheriff Todd Delain said this is a very rare case across the country. He said stranger abductions usually result in the death of the child and statistics show children usually have a 7-day window after an abduction.
"Time is of the essence when a child goes missing," Delain said. "It's important that the officers know how to respond appropriately and that they're making decisions that are based upon solid information, so that we can determine what additional resources we need and we can get them there as quickly as possible."
Last January, the Brown County Sheriff's Office had a pre-planned response training for a missing child or missing person.
Sheriff Delain said support from the community and media also play a role in helping bring a missing child home.