Brown County confirms cluster of cases at JBS; Salm Partners confirms 10 cases at Denmark facility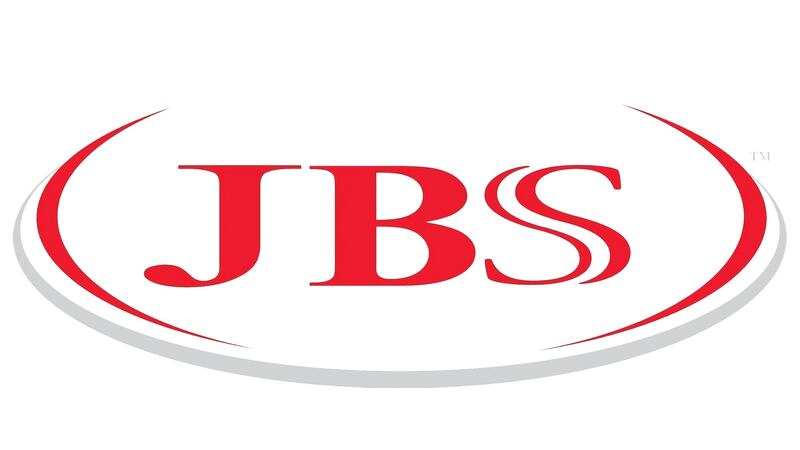 Published: Apr. 20, 2020 at 11:38 AM CDT
Workers at JBS meatpacking facilities will receive increased pay and enhanced protective equipment as the company confirms outbreaks of coronavirus in employees.
The Brown County Health Department said Monday that the JBS beef plant on Lime Kiln Road in Green Bay has the biggest cluster of cases in the area. It's the first time the county has identified the location of an outbreak. Public information officer Ted Shove says the rate of new cases and proximity of people were working together made it necessary to get information to the public regarding site-specific location.
Shove said he could not give an exact number of cases at JBS. He stated the county expected more positive cases as more test results come in.
Gov. Tony Evers says the state is sending 2,220 testing supplies and personal protective equipment to Green Bay to help with the response to the outbreak.
Shove says the health department is not recommending a closure of the plant at this time as it is "early in the investigation."
The Centers for Disease Control and Prevention is coming to Brown County to help with contact tracing and testing related to the JBS outbreak, according to the health department.
Brown County has 297 confirmed cases of COVID-19. That's up from 180 positive cases reported on Friday.
The county saw the increase in positive tests over the weekend. Not all new positive results are from the JBS outbreak, according to the department.
The county is still investigating if any news cases are linked to in-person voting during the April 7 primary election in Wisconsin.
In addition, Salm Partners released information after Brown County Health officials identified employees there who tested positive for COVID-19.
Company officials say out of the 500 individuals employed at the plant's Denmark facility, 10 full time employees have been diagnosed with the coronavirus throughout the past three weeks.
In addition, officials say none of the employees have been confirmed as contracting the virus while at work, and those patients have been on paid leave since they felt sick from symptoms.
Salm Partners says they're cooperating with the Brown County Health Department, saying they've been working to make free, voluntary testing available to its employees.
Company officials add they've instituted thorough personal health protection, including placing every individual entering the facility six feet apart while going through a health screening, which includes a wellness interview.
Before going into the plant, all employees are doing temperature checks using an infrared cameras.
The company is also tripling the number of buses to make sure social distancing is available on the buses which transport employees from outside of Denmark.
Anyone boarding the buses has their temperatures checked, and the buses are being cleaned and disinfected before and after every shift.
All employees are wearing masks in the facility.
The main facility in Denmark has also been updated with a large tent outside the front entrance regulating the flow of individuals into the plant within social distancing guidelines.
There is also one entrance designated to make sure employees, contractors and essential visitors comply, and a new process for entering and exiting the building has been implemented to remove cross traffic.
All non-essential visitors are being banned from the facility.
In addition, physical dividers have been built across packaging machines to separate employees, and former congregation points, such as time clocks and frocks, have been split up.
Break rooms are also in compliance with social distancing, with one chair and one person per table.
Starting April 20, JBS workers will get an extra $4/hour, according to the United Food and Commercial Workers International Union. That includes the 1,000 employees at the JBS plant in Green Bay.
JBS workers will have access to masks, gloves and face shields.
The company will install plexiglass shields in areas "where social distancing is not possible."
The union states there will be additional cleaning and expanded breakrooms to help workers practice social distancing.
The pay raise and enhanced protections are scheduled to last through May 30. That agreement was made between the union and JBS.
JBS previously announced a $600 bonus for employees.
JBS USA has announced that workers at its facilities in the United States have tested positive for COVID-19.
On Monday, the company announced the closure of its pork plant in Worthington, Minnesota, after 26 workers became ill with COVID-19.
"We don't make this decision lightly," said Bob Krebs, President of JBS USA Pork. "We recognize JBS Worthington is critical to local hog producers, the U.S. food supply and the many businesses that support the facility each and every day."
JBS says it will continue to pay its Worthington employees during the shutdown.
The JBS beef facility in Greeley, Colorado, is closed until April 24.
that two employees died from COVID-19 and dozens tested positive.
JBS says it is now conducting temperature checks on workers before they enter facilities.
"The U.S. government has identified the food supply as a critical infrastructure industry and has stated we have a special responsibility to maintain normal work schedules on behalf of our country. We take this responsibility seriously and are doing our best to safely provide food to the nation during a challenging time," reads a statement from JBS.