Hand count underway to 'ensure integrity' of Wisconsin elections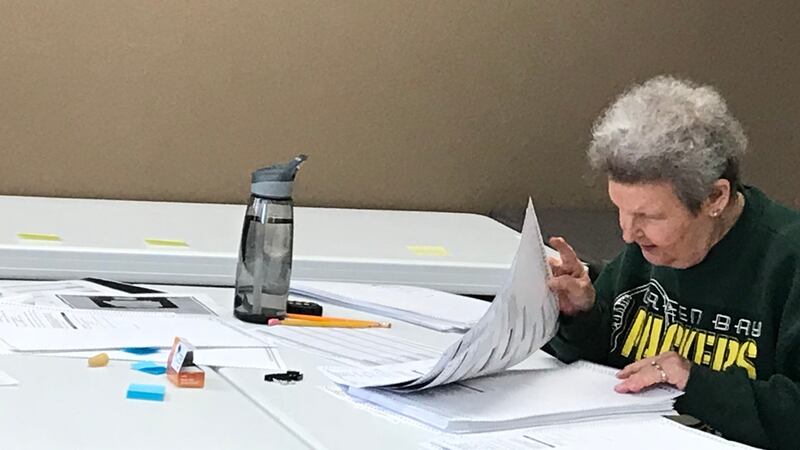 Published: Nov. 15, 2018 at 4:53 PM CST
Clerks across our state are in the middle of a renewed effort to ensure Wisconsin's elections are accurate and secure.
For the first time this year, the Wisconsin Elections Commission is asking more clerks -- at least one in every county -- to hand count a select amount of ballots and compare results to what machines counted
While there's not been an issue with inaccuracy, they hope this lets voters see that for themselves.
In the Green Bay City Clerk's office, the audit begins at promptly 9:00 a.m.
Staff take out ballots cast in two east-side wards and hand count the results -- twice.
They're then compared to the results machines tabulated on election night.
The tedious, methodical and maybe monotonous work could take until Friday, but it's an audit the Wisconsin Elections Commission says needs to happen, partly over concerns of election hacking.
"(There's) the very small, small likelihood that that would ever happen, but in order to reassure the public and reassure ourselves that everything is working properly, the commission decided to significantly increase the number of audits," says Reid Magney, public information officer for the Wisconsin Elections Commission.
Five percent of the state's voting machines are now being audited, which is more than prior years. And for the first time, audits like the one in Green Bay are happening in every county in Wisconsin.
State law requires voting equipment audits after each November election, but this is the first time that's happening before results are certified.
"There's a great deal of both human and physical security that makes sure machines are not able to be tampered with, and doing these audits is just another way to confirm that everything came out alright and to be able to assure the public of the integrity of their vote," adds Magney.
This is not a recount, and any major discrepancies would need to be looked at outside of this audit.
The Green Bay Clerk and Wisconsin Elections Commission both stress they have not found inaccuracies in the past.