Groundbreaking for Bucks D-League arena in Oshkosh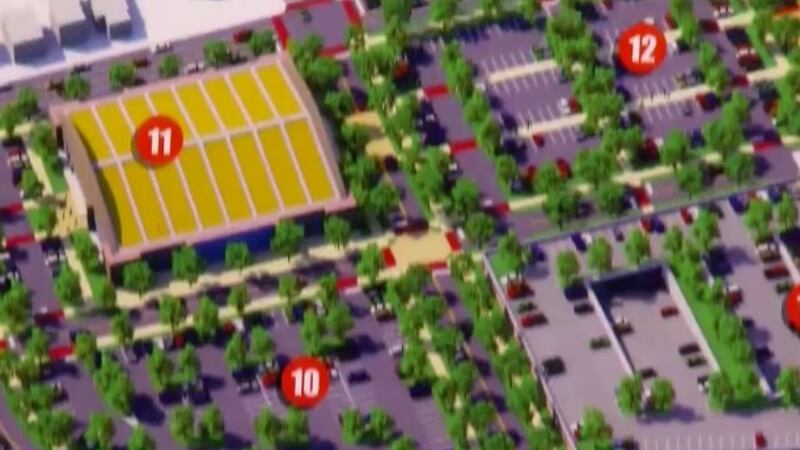 Published: Mar. 29, 2017 at 8:17 AM CDT
Construction started Wednesday on a new arena in Oshkosh. It will serve as home to the Milwaukee Bucks Development League team.
A groundbreaking ceremony was held at the corner of South Main St and West South Park Ave. That's the former site of Buckstaff Furniture.
"Honestly, I've been in a lot of different D-League markets across the NBA Development League and I haven't seen anything as special as this, with the excitement from the fans, the city and the community base, as well as the location and what this development is going to turn into so we're very fortunate to be a part of that," said Steve Brandes, Milwaukee Bucks D-League Team President.
Community leaders hope it will breathe new life into the area known as the Sawdust District.
The arena will have 3,500 seats, club-level VIP seating, and multiple concession areas.
Developers expect the Sawdust District to attract bars, restaurants, hotels, and office space.
"This has really been kind of an embarrassing spot for our community. So to now have it be from where it was, to now where it is today, the future is really bright. It's really lifted up the attitudes and the excitement in our community about what could come," said Jason White, CEO, Greater Oshkosh Economic Development Corporation.
The arena will provide additional court space for sports tournaments.
"There will be multiple courts for youth sports and all-year round activities," White says. "The Milwaukee Bucks team will have a handful of dates, but that still opens up 300 dates on the calendar for a lot of other activities as well."
The arena is on track for completion by the fall.
The team name is still being finalized, but an announcement could be made in April.