South Carolina ticket wins $1.6 billion Mega Millions jackpot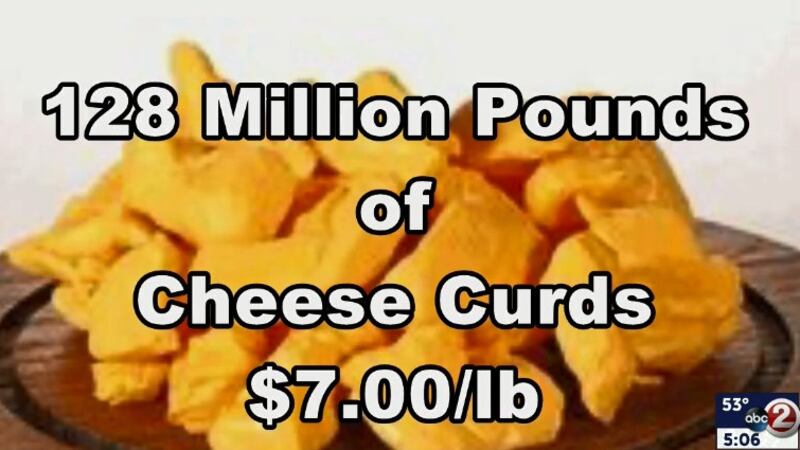 Published: Oct. 23, 2018 at 5:36 PM CDT
Mega Millions officials say a ticket sold in South Carolina won the estimated $1.6 billion jackpot.
Officials aren't saying in what city or at what business the ticket was sold. We don't know who the winner is, and we may never know, because South Carolina is one of eight states where winners can stay anonymous.
Mega Millions says one second-place ticket was sold in Wisconsin, but we don't know where. That ticket matched five of six numbers and wins one million dollars.
Tuesday's winning numbers for the massive Mega Millions drawing are:
28-70-5-62-65 MEGA BALL: 5
The winner will collect the biggest prize in U.S. lottery history: $1.6 billion.
The odds of winning the jackpot were slim--about one in 302 million. Those odds did not slow sales in the Green Bay area.
"When it gets up to $1.6 billion, I guess you have to give it a shot," Bill Drew tells us.
Several of these lottery players planned to go to sleep before the drawing in hopes of waking up as a billionaire.
"Why not? Could use the loot," Jessy Andrews says.
The theme at the Kwik Trip on Lombardi Avenue in Green Bay was, "you never know."
Selecting a cash payout would net the jackpot winner about $900 million.
Here's what that money could buy you:
36,000 private luxury boxes at Lambeau Field
128 million pounds of cheese curds ($7/pound)
That much money is hard to fathom.
"It's too much for one person to do something with," Cathy Thayer says.
Lottery players tell us they would use that money to pay off debt, buy a new house, and plan a vacation.
They also have charitable goals.
"It's too much I could even deal with, so I would pass down to kids. Four kids, so they could use it," Andrews says.
"First thing my wife and I would do is retire, obviously. Then we have different charities we would give to as well," Bill Drew says. "Our church. We would give the majority to it and my wife's sorority. And maybe UWGB where I graduated from."
Thayer says, "Probably cancer research. My husband died recently from cancer, so I am hoping whoever wins it that they put it toward some worthwhile causes. Disease research would be high on my list.
"Even some hurricane relief. I think there are so many scams that go on, you would be able to zero in on where it would do the most good."