Gov. Walker to sign bill requiring 911 dispatchers to give CPR instructions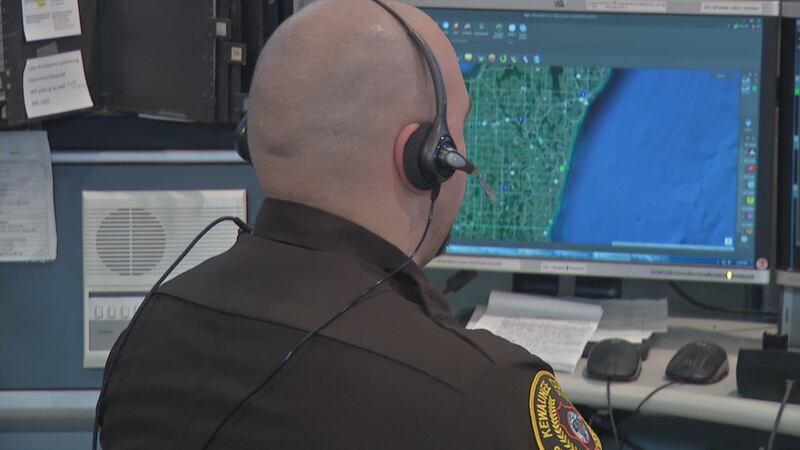 Published: Mar. 30, 2018 at 8:58 PM CDT
A bill that would require all Wisconsin 911 dispatchers to be trained in giving CPR instructions over the phone is sitting on Governor Scott Walker's desk, waiting to be signed into law.
"When it comes down to seconds, I mean, seconds save lives," said Karli Piper, communications supervisor in Brown County.
When someone calls 911, Piper said there's an expectation on the other side of the phone.
"That no matter what it is, they are going to get the help they need."
Since the early 2000's, Piper said all Brown County Dispatchers have been trained to give CPR instructions over the phone. She said it is part of the dispatcher's overall training.
"They are trained to go ahead and recognize any situations where they need to intervene with CPR, childbirth instructions and choking instructions. We even have AED support so if someone in the public has one available, we can walk them through using it," said Piper.
"Before they (dispatchers) hit the floor, in our 13 week training period, they are given training on CPR and emergency medical dispatch," said Cullen Peltier, Dir. of Public Safety Communications in Brown County. "They do not go on floor by themselves until they meet those requirements."
But being able to coach someone through CPR over the phone is not a state requirement for dispatchers, meaning not all dispatchers receive the same type of training.
However,
would change that and make the training a requirement for every 911 dispatcher in Wisconsin.
Kewaunee County Sheriff Matt Joski said his dispatchers are CPR certified, but he said the bill would require additional training.
"You can be certified in something but it is a different level to be able to instruct," said Sheriff Joski. "It will be some sort of training we will have to pay overtime to get dispatchers to."
Sheriff Joski said he supports the bill, but he wishes it included training for other medical calls dispatchers receive on a weekly basis.
"You may have choking victims or the delivery of a baby," said Sheriff Joski. "I think the bigger question is what's next? This is a great step, but this only addresses one of the few dynamics, the few types of calls that those men and women respond to."
Sheriff Joski hopes this new bill leads to more consistency in the future.
"I am glad they did it. I hope it helps things, but I am hopeful it creates a dialogue. That it creates the need to do what should have been years ago and that is create a certification for public safety tele-communicators," said Joski. "The state of Wisconsin is one of the few in the nation that does not have certification for public safety tele-communicators, so this, maybe, is going to be the start of that conversation to say, 'Are we really equipping these men and women with tools they need to be effective?'"