Judge to Burch: "You have to die in prison"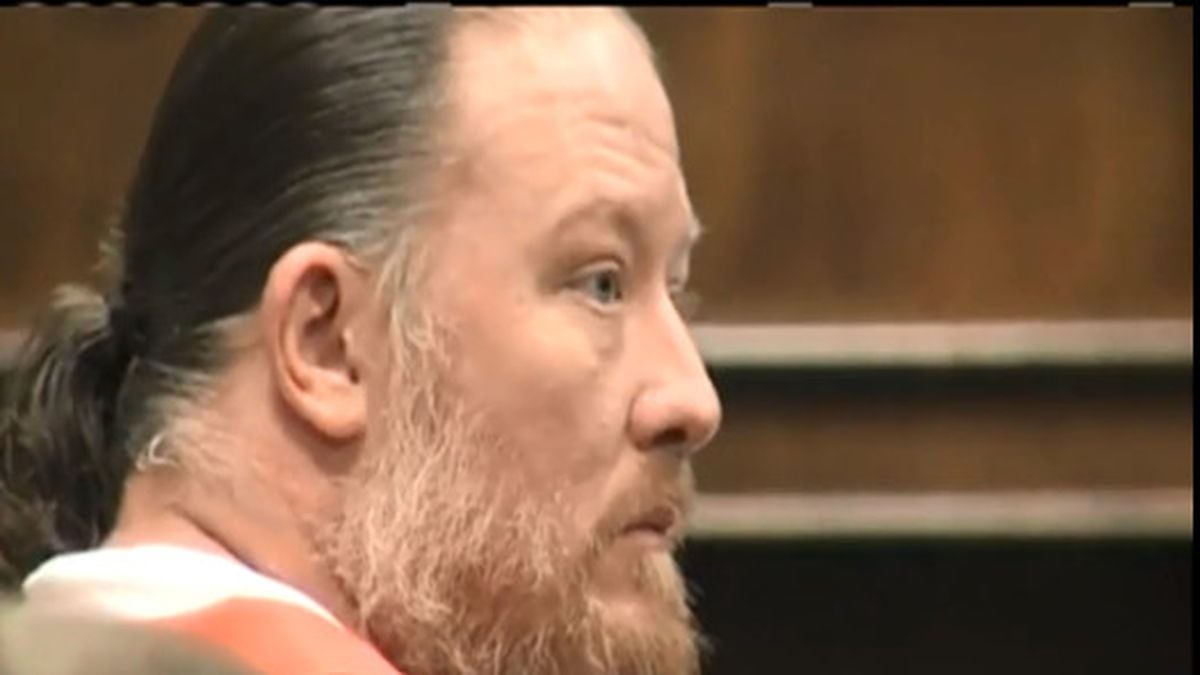 Published: May. 4, 2018 at 5:42 AM CDT
Nearly two years after a Ledgeview woman was found murdered in a field a few miles from her home, the convicted killer has been sentenced to life in prison without the possibility for parole.
George Burch was sentenced Friday for the May 2016 murder of Nicole VanderHeyden.
"Mr. Burch, this is a crime, that would, I believe, merit the death penalty, and for that you have to die in prison," Judge John Zakowski said as he ordered the convicted killer to spend the rest of his life behind bars.
The sentence followed nearly two hours of emotional statements from Nicole VanderHeyden's loved ones.
Burch entered the courtroom Friday afternoon in an orange prison jumpsuit. He could be seen laughing with his defense team before the hearing began. Burch was given an opportunity to speak, but he told the judge he had nothing to say. No one spoke on his behalf.
Nicole VanderHeyden's father was the first to speak on behalf of his daughter. "I miss my Nicole," Steve Meyer said. "Show no mercy on this animal."
VanderHeyden's mom, Vicki Meyer said to the judge, "We are just shells of the people we were." She described her daughter as an incredible mom and "a lover of life and nature and good things."
Vicki Meyer says she has suffered from anxiety and depression since the murder of her daughter. "The impact this has had on my family is devastating," Vicki told the court.
Nicole's sister, Heather Meyer, watched Burch intently as she addressed the court. "What you did to her, it was brutal and she didn't deserve that," Heather said.
"I can say for certain your father would be ashamed of who you are today. I am happy you will never be able to enjoy the sun."
The next speaker was the mother of Nicole's boyfriend, Douglass Detrie. In a tearful address to the court, Diane Detrie said "Burch threw her [Nicole] away like she didn't even matter. She did matter!"
Mrs. Detrie continued, "This crime has made me question my faith. I was taught to forgive and not to hate, but for the first time I am experiencing hate. I would call him an animal, but that would be an insult to the animal kingdom."
Mrs. Detrie also addressed Burch's claim that he had consensual sex with Nicole. "I knew she didn't want sex from him," Detrie said. "She must have found him so disgusting she would have rather have taken a beating from him."
"All Nikki wanted from him [Burch] was a ride home. A ride home! Back to Doug, back to her baby. In closing, please go home today, hug your loved ones, tell them you love them, show them you love them," Mrs. Detrie said.
Brown County District Attorney Dave Lasee read a letter from Douglass Detrie. Detrie and Nicole VanderHeyden had a young son named Dylan.
"George Burch is a monster. He should rot in prison for the rest of his life. He is a danger to society," Douglass Detrie's letter says.
Burch's defense asked for the judge to consider parole. His lawyers asked Burch be eligible to request parole after 25-30 years in prison. The defense argued rehabilitation could change Burch.
Judge Zakowski disagreed.
After impact statements, the judge addressed the court. He said the death of Nicole VanderHeyden "is the most brutal murder that has ever been committed by one person in the history of Brown County."
Zakowski discussed Burch's past as a kid, an athlete and a father. "You were human. There was some good there. But it's hard to wrap that concept around when you could brutally murder a woman. How do we explain that? That's not human. That is not normal."
The judge said VanderHeyden's children and Burch's children are also victims.
Wisconsin does not have the death penalty, but Judge Zakowski said it was a crime that would merit capital punishment.
"This is a crime against the child; it's a crime against Mr. and Mrs. VanderHeyden's child; it's a crime against Nikki's children. It's severe, brutal, crime against children. So yes, Mr. Burch, this is a crime, that would, I believe merit the death penalty, and for that you have to die in prison," Zakowski said.
"Mr. Burch, it is the order of the court for life imprisonment, no possibility of parole," Judge Zakowski ordered, sending Burch away for life.
In March, a jury found Burch guilty of 1st Degree Intentional Homicide after a two-week trial that drew national news outlets to Green Bay because of the use of Fitbit and Google data as evidence.
Nicole VanderHeyden disappeared May 21, 2016, after a night out with friends at Green Bay bars. At some point, Nicole ended up in Burch's vehicle. Google Dashboard data showed Burch traveling to VanderHeyden's home and then to the area where her body was found.
A medical examiner testified that VanderHeyden was strangled and beaten to death. Nicole was described as "unrecognizable." A forensic dentist was needed to positively identify her. A bloody cord was found in near her home. Prosecutors say that cord was used to strangle her.
Nicole suffered 241 injuries to her body.
Burch was arrested in September 2016 after testing showed his DNA was found on Nicole's body.
At trial, the prosecution said Burch raped and killed VanderHeyden after she rebuffed his advances.
Burch's defense tried to point the finger at Nicole's boyfriend, Douglass Detrie. They painted Detrie as a jealous boyfriend who went into a rage and killed VanderHeyden after finding her having consensual sex with Burch outside the Ledgeview home. Burch testified that Detrie forced him at gunpoint to drive to an area off Hoffman Road in Bellevue and leave Nicole's body in a field there.
"It's not this sexual fantasy that this man has. She struggled. She resisted. He punished her for it," said District Attorney David Lasee during closing arguments.
A panel of 12 jurors deliberated for about three hours before reaching a verdict.
Action 2 News spoke with two jurors after the verdict. "For us it was mostly the DNA evidence and the cord -- the cord with Burch's DNA and Nicole's," Ashley Hale and Rachel Hillery told us.
This past week, Action 2 News showed you some of the
Burch case reporters Andrea Hay and Brittany Schmidt recapped the case during a Facebook Live discussion prior to the sentencing hearing.
ACTION 2 NEWS COVERAGE OF BURCH CASE