Fond du Lac County launches Smart911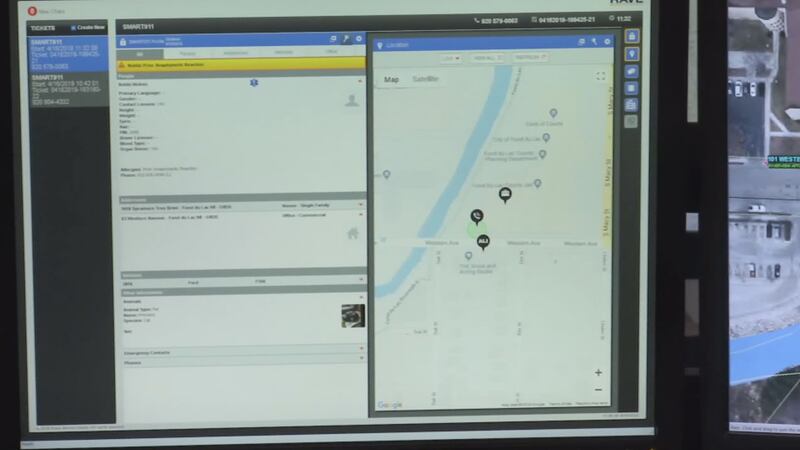 Published: Apr. 16, 2019 at 4:56 PM CDT
As 911 dispatchers are recognized across the country during National Telecommunicators Week, Fond du Lac County is launching a first-of-its-kind program in the state that could prove to be lifesaving.
When people call 911 from a landline, it's easy for dispatchers to pinpoint their location because the address associated with the phone number is readily available. But when someone calls from a cell phone, tracking that call is a bit more complicated.
According to Bobbi Hicken, Director of Fond du Lac County Communications, "Cell phones are extremely accurate and they provide a great GPS location when people are outside. However, when they're inside there isn't that accuracy available with the technology right now."
That's why Fond du Lac County authorities are the first in the state to launch Smart911.
Hicken explain, "Smart911 is a website people can go into and log their personal information. It is creating a profile that is accessible to us in the 911 center whenever they call 911."
The secure profile someone creates online can be as detailed as they'd like. In addition to adding the home and work addresses associated with the number, county officials encourage people to include a medical history for each person in the home, information about pets in the home, even other people to contact in the event of an emergency and anything else that could be helpful to first responders.
"This is just opening the door wide open for us to be able to serve the public and get people help when they call 911," adds Hicken.
It's a tool dispatchers believe will make a difference for not only those who might not be able to communicate when they call 911 but also anyone who find themselves in an emergency.
"The information it can provide to dispatchers is going to be life-saving," says dispatcher Amy Fideler.
And while Fond du Lac is just the first county in Wisconsin to use this system, it is available in about 40 other states, which is why authorities are encouraging everyone to register a profile.