All lanes open after 17-vehicle crash on I-43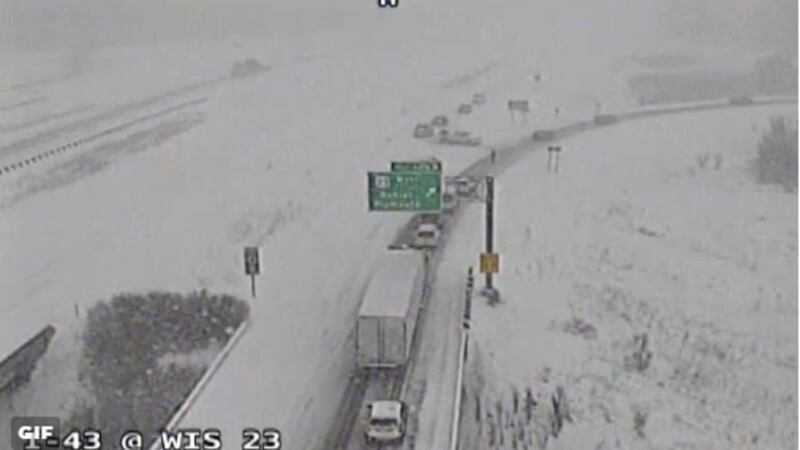 Published: Mar. 13, 2017 at 12:53 PM CDT
All lanes of northbound I-43 are open after a 17-vehicle crash in the Sheboygan area Monday.
The crash involved five semi trucks and 12 passenger vehicles, according to the Wisconsin State Patrol.
The crash happened at 11:30 a.m. near the Pigeon River structure. The interstate was closed between Highway 42 and Highway 23 until shortly before 2 p.m.
The State Patrol says three people were hurt, but there are no serious injuries.