Driver finds python in engine compartment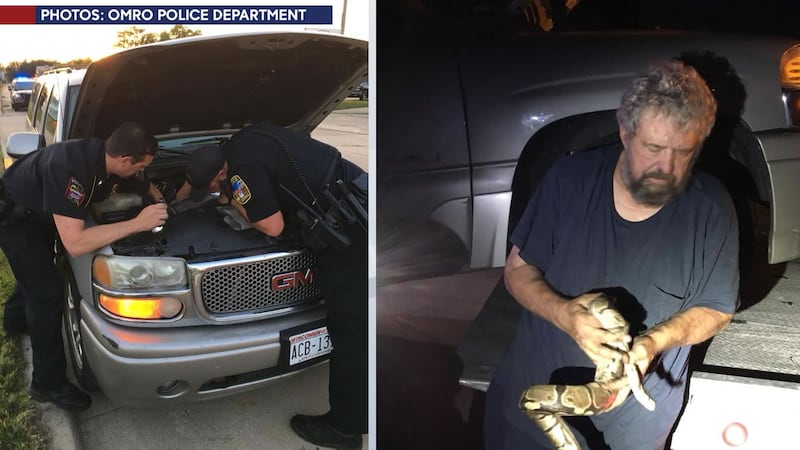 Published: Aug. 22, 2018 at 9:42 PM CDT
Omro police needed to call in backup when they went to help a motorist with engine trouble. The driver pulled over, opened the hood, and found a ball python wrapped up in her engine compartment.
The driver called for help shortly before 7 o'clock Monday night.
The police officers say the serpent apparently knocked off the engine's serpentine belt, which is why the SUV ran roughly.
They found the snake between the engine and the skid plate, and despite two officers having a good grip on the snake, it was reluctant to come out.
Winnebago County dispatchers found a person who specializes in snakes to give the police officers a hand. "The Snake Man" Steve Keller is a herpetologist whose Traveling Snake Show educates people about snakes and provides rescue services.
According to an Internet search, ball pythons are non-venomous and commonly sold at pet stores. They can grow to lengths of 3 to 5 feet. They prefer temperatures in the 80s and 90s, so this one might have found comfort in a warm car engine -- at least for a while.
Police say the snake was "alive and well, just tired and scared."