Draft ordinances in Kewaunee County for applying manure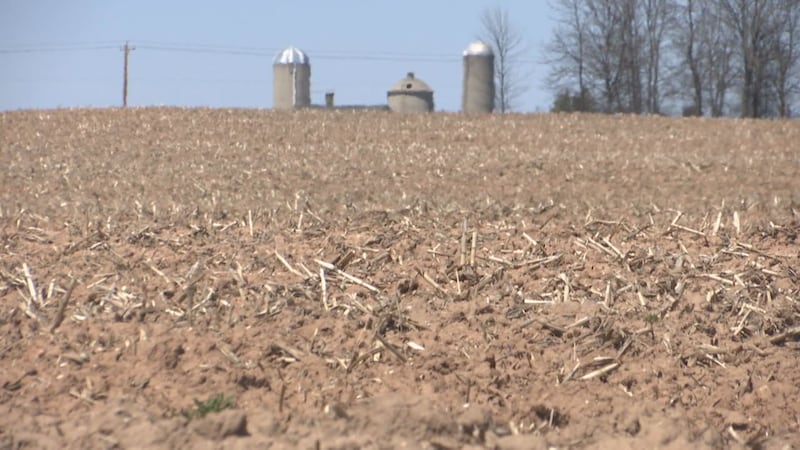 Published: May. 19, 2017 at 5:10 PM CDT
Kewaunee County is working on a draft ordinance that would require farmers to use low-pressure methods when dropping liquid manure on their fields. It's an alternative to the more controversial method of spraying.
For years now Kewaunee County has been battling soil and water issues. It is an area with many concentrated animal feeding operations, or CAFOs. Most of the county's 20,000 residents get their water from private wells, some of which have been contaminated with nitrates. The county is hoping a new ordinance will keep farmers and residents on the same page and solve some of these well issues.
Lynn Utesch lives and farms in Kewaunee County. He has grass fed beef and is even a member of an organization called Kewaunee Cares.
"We are surrounded by our own land, so we're not having the issues that other people are but we we're very consciencious of that," said Utesch.
Utesch thinks the draft ordinance that would require farmers to apply manure in droplets at least 18 inches off the ground is a good thought.
"Both from a human health perspective, and form a farming perspective, the closer, that we keep any of our nutrients, manure, to the ground, the fewer issues that we create," said Utesch.
County Administrator Scott Feldt is helping write the draft ordinance and says it would help others who are concerned about contaminated air.
"They are drops that hit the ground and they cannot become aerosolized, or drift in the wind, as well so from a health stand-point, that makes it very important to those neighbors and those folks that worry about, liquid manure now all of a sudden being in the air," said Feldt.
The ordinance would allow farmers to apply manure for six months, not just in the Spring and Fall which is the rule now. This, the county said, could help the water issues.
"You're not spreading as much in a concentrated point, which therefore allows, the soil, to be able to absorb and filter that in a much better way, or even for that matter, what it's allowing, is the plants to be able to take up that nutrient," said Feldt.
There is a second ordinance that is being drafted that would require certified waste haulers, but small farms would be exempt.