Dispatchers can be a steady voice on your worst day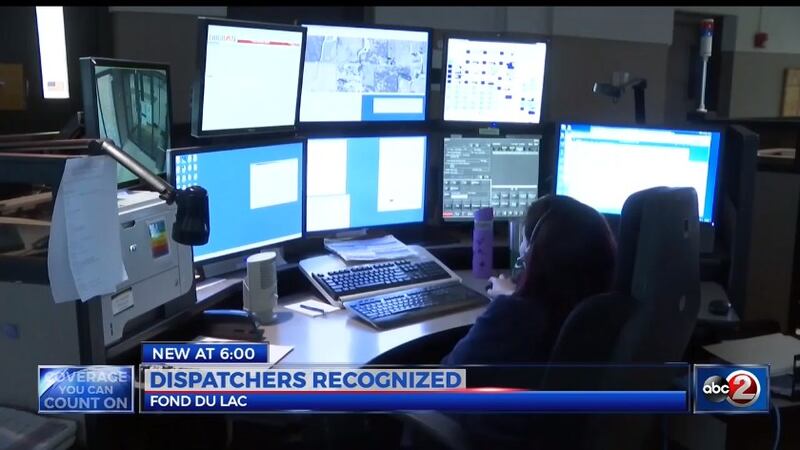 Published: Apr. 13, 2017 at 7:00 PM CDT
911 dispatchers across the country are being recognized during National Public Safety Telecommunicators Week.
Dispatchers are considered the lifeline between first responders and the public in crisis.
At the Fond du Lac County dispatch center and every other one in our area, dispatchers remain composed as they hear from people on what may be the one of the worst days of their lives.
"People think, 'I can answer a phone, I can talk on a radio, I can do it.' You really have to have a really amazing set of skills, compassion and really be able to prioritize things in order to be a dispatcher," Bobbi Hicken, Fond du Lac County Emergency Management operations manager, said.