Creating cottages for no-kill shelter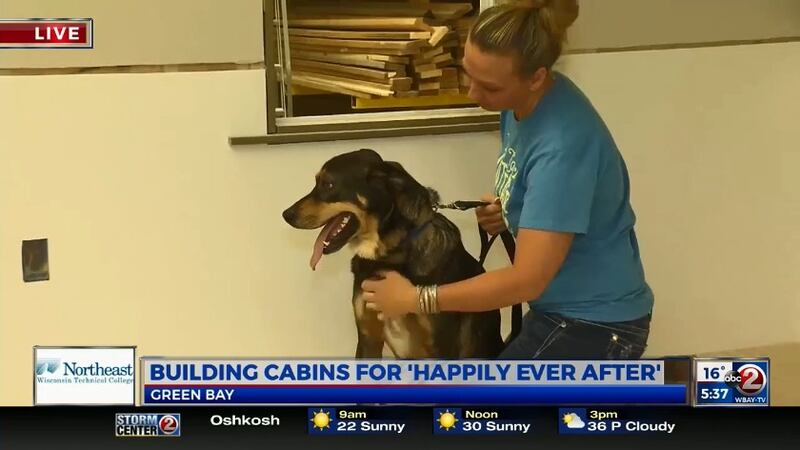 Published: Apr. 5, 2018 at 9:32 AM CDT
Carpentry students at Northeast Wisconsin Technical College are working on a unique project, to help a no-kill animal shelter.
They're building cottages for Happily Ever After, which tries to find forever homes for the hundreds of animals it takes in. Families looking to adopt a pet can use the cottages to stay overnight to get to know the animal and its behavior better.
Staff says this can help when trying to find the better match and fewer animals being returned. Volunteers can also stay in them, if necessary.
The project has been a major learning experience for students.
"Completely excited. The opportunity has been for us, yes the cottages are fantastic for Happily Ever After. But, it's also been a great experience watching how these students have developed," said Marcus Reitz, Happily Ever After.
As long as the weather cooperates, students hope to be able to deliver the cottages to the Happily Ever After's Marion location by the end of the month.
The no-kill animal sanctuary needs help getting them ready to use, with things like furniture.