Hit the road to celebrate Brown County's bicentennial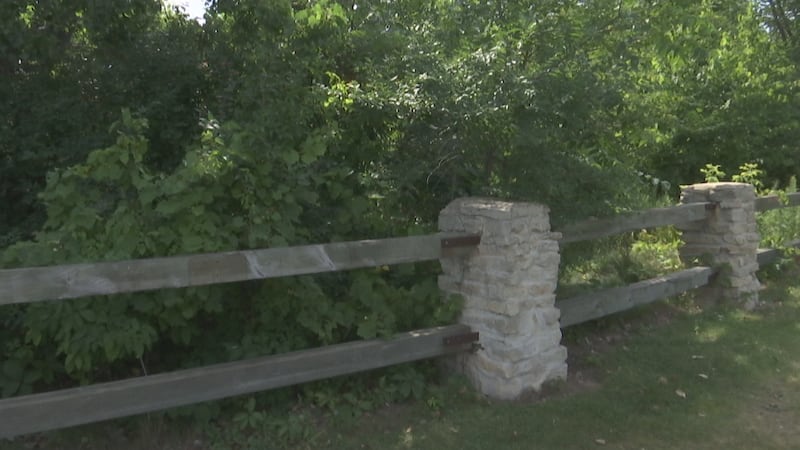 Published: Jul. 31, 2018 at 9:39 PM CDT
Once upon a time, Brown County covered almost half the state of Wisconsin – even before Wisconsin officially became part of the Union.
"Brown County was the hub. It's where everybody came in. When you settled in the early days of Wisconsin, you came in through Green Bay," says Brooke Uhl, program manager and volunteer coordinator for Brown County Historical Society and Hazelwood Historic House Museum.
200 years later, the Brown County Historical Society is honoring its impact on the state with a History Tour Road Rally.
"It's basically an all day, fun scavenger hunt, Amazing Race style. So teams will go out, we'll give them trivia packets, and then they need to solve clues," Uhl explains.
The History Tour Road Rally will celebrate Brown County's 200th anniversary, taking people to historical locations across the area.
Organizers hope many people will visit places where they might not have otherwise stopped.
"This is one way to get people who don't normally... who might say, 'Eh, history's kind of boring.' Hey, who doesn't like Amazing Race? This is kind of the Amazing Race for local history in Brown County," says Heidi Sherman, Chair of History at UW-Green Bay.
One of the stops on the History Tour Road Rally is the Viking House at UW-Green Bay. The living history museum helps visitors take a step back into the Viking age.
"We are really, really excited to share it," says Elspeth Christianson, a donor and builder of the Viking House. "I mean, we built it partly for ourselves so we could experiment with cooking and weaving and finding out what it would feel like living in a Viking House, but we want everybody else to have that experience, too."
Organizers say the goal of the Road Rally is to give people a closer look at the history in their own backyards.
"We're encouraging people to send the back roads, because that's where you're going to see a lot of cool things about Brown County," Uhl tells Action 2 News.
The History Tour Road Rally kicks off at Voyageur Park in De Pere at 9:00 a.m. on Saturday, August 25.
Ticket prices are $45 for adults, and $25 for children under 16, which includes the tour, prizes for correct answers, and a BBQ dinner.
for more information, and
for flash sales.