Bart Starr's MVP Corvette on display at Automobile Gallery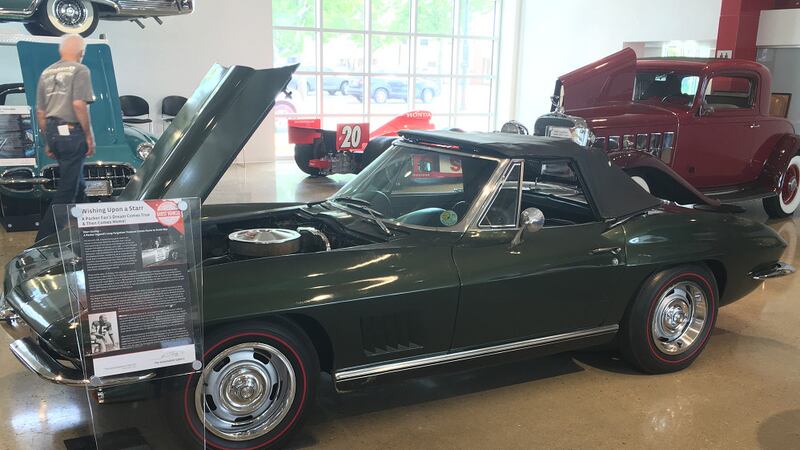 Published: Jun. 14, 2018 at 11:29 AM CDT
A 1967 Corvette Sting Ray once owned by Green Bay Packers legend Bart Starr is on display at the Automobile Gallery in Green Bay.
On Feb. 3, 1967, Chevrolet awarded Starr the Goodwood Green-colored classic for being Most Valuable Player of Super Bowl I.
The car is rarely seen in public, but the new owner is allowing it to be displayed at the Automobile Gallery in Green Bay.
Die-hard Packers fan Steve Altieri purchased the Starr Stingray after it failed to meet its reserve at a car auction in May.
Altieri worked out a deal with the auction company to buy it from owner Michael Anderson of Thunder Valley Classics in Minnesota.
"It's been a true pleasure partnering with the Automobile Gallery," said Altieri, "I just felt that this is the one car on the planet that truly needs to be shared with Green Bay."
"It's just a unique story of being not only the first NFL MVP Super Bowl winning vehicle, it started a history in the automotive industry for about 50 years that each MVP received a vehicle," Automobile Gallery executive board member Mike Borlee said.
The car is in original condition. It has about 48,000 miles.
The Automobile Gallery is located at 400 S. Adams Street in in Green Bay.