Barron County Christmas tree decorated for Jayme Closs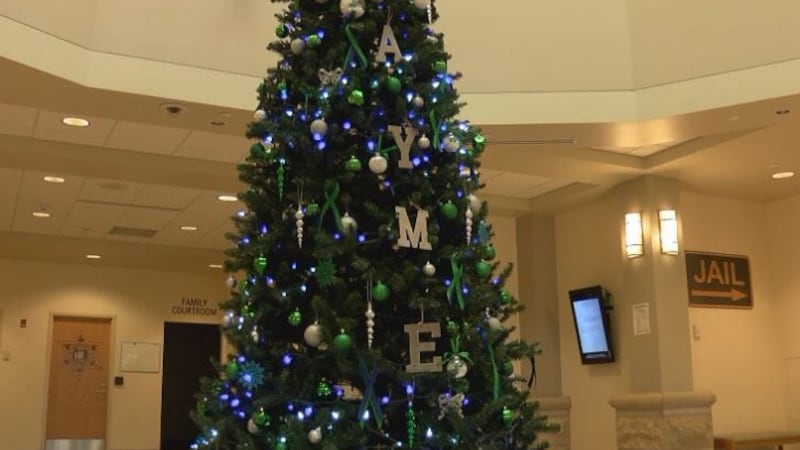 Published: Nov. 27, 2018 at 8:27 PM CST
It has been almost 50 days since 13-year-old Jayme Closs went missing the night her parents were murdered.
During this holiday season, the Barron community is holding on to hope and ensuring she's on everyone's minds with the help of a Christmas tree.
Each year the Barron County Justice Center staff decorates a tree, and this year it's dedicated to Jayme. It's accented with green lights and green ribbons -- the color represents missing children -- and "JAYME" spelled out from the top of the tree to the bottom.
"That is what we've been running on. That's what we've been refueling on every morning when we come to work and we go through the tips, saying there's a tip out there that will help us," Sheriff Chris Fitzgerald said. "I hope there's a tip out there. We run on hope right now, and that's what this tree symbolizes, and it just brings a smile to my face."
The justice center is one of several locations in the community decorating with Jayme in mind, including green bows tied on lamp posts and green yard signs reading "Bring Jayme Home."
The Barron County teen continues to be listed towards the top of the FBI's missing persons website.