Appleton police officer leads football cheer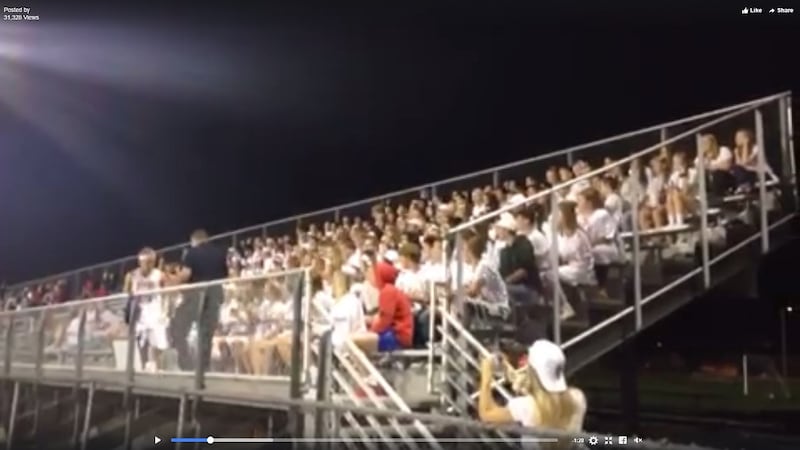 Published: Sep. 18, 2017 at 8:36 PM CDT
A cheer by students at Appleton East High School during a recent football game took many people by surprise.
That's because of who conducted it.
What's always been a popular cheer at Appleton East High School involving fans imitating a bus driver--took on a different twist last Friday when Appleton Police officer Jack Taschner suddenly stepped up.
Taschner said,"It just kind of popped in my head, I'd like to join in on them doing their cheer, and whatever they do, the bus driver thing, so I came in Friday morning, I talked to the principals, I said hey, here's what I thought, I had an idea, and they said, yea, run with it."
Taschner is the school resource officer and kept his intentions quiet, telling only Braden Hutter who would normally be the one conducting the cheer.
"I did my best acting to make sure it was going to work out, and everyone thought I was going to get handcuffed or something and it was just fun to have him ask for my ID and he told me to take a seat like I was in trouble but then he took over," said Hutter, a senior at the school.
Surprisingly Officer Taschner didn't practice much for the cheer, but he wanted to jump and do it to break down some of the barriers that go with wearing a police uniform.
"I envision it, as an East tradition. Something that, when I'm done being the SRO here, and someone else steps in they have to step in and do it too. It's just a great way for the students and the officers to have that connection." said Taschner.
The video has since been shared online with more than 1.5 million views.