Sports Anchor/Report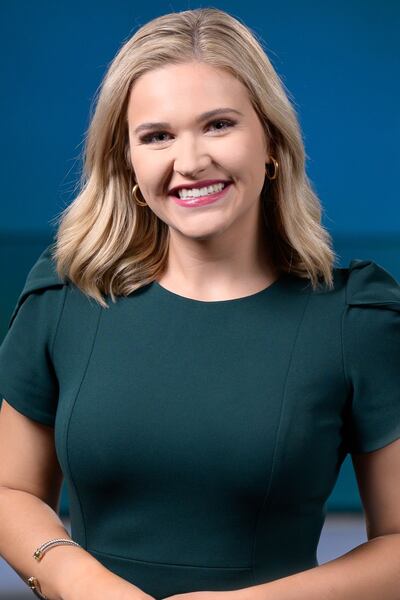 Leah Doherty left Texas and found her way to the Midwest when she joined the NBC15 team in August 2021 as a sports reporter and weekend anchor. Leah was born and raised in Austin, Texas and got her Bachelor's in Journalism from Texas Tech University. Following graduation, Leah decided to stay in West Texas, where she worked as a sports reporter and anchor for two and a half years before moving to Madison.
During her time in Lubbock, Leah covered the Texas Tech Men's Basketball National Title run in 2019, as well as Tech Baseball's trip to Omaha that same year.
The opportunity to continue her passion of storytelling, while covering The University of Wisconsin-Madison, high school sports, the Green Bay Packers, Milwaukee Bucks and Milwaukee Brewers, is what drew Leah to call Madison home! She's known how supportive and passionate the fans are in the capital city, but she's excited to experience it for herself with her first football season this fall!
Leah believes that every single athlete whether at the local or professional level has a story that deserves to be shared, so please reach out if you know of an athlete that deserves some recognition!
When she's not at work you can find her spending time out on the water, hanging out in a local coffee shop, or searching for the best queso in Madison. (Please share your recommendations if you have any!)
If you have a story idea or just want to say hello, connect with Leah on Facebook (@LeahDohertyTV), Twitter (@leahgraced), or at Leah.Doherty@nbc15.com