Reporter & Weekend Weather Anchor
Arizona's Family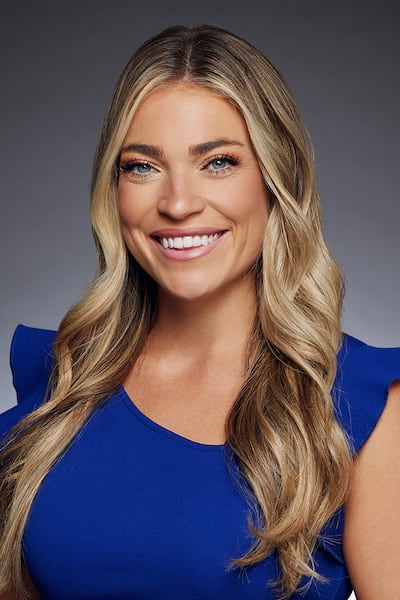 Holly Bock joined Arizona's Family in October 2021. Holly graduated from the Walter Cronkite School of Journalism and Mass Communication at Arizona State University. Go, Devils!
Before returning to the Valley of the Sun, Holly worked in El Paso, Texas, for three years as a one-man band multimedia journalist, weekend weather forecaster, and fill-in anchor.
While in El Paso, Holly covered a wide range of stories. Some of her most memorable coverage includes the Aug. 3 Walmart mass shooting and presidential visits, including Vice President Kamala Harris' first official visit to the southern border, alongside many stories regarding the border immigration crisis. In addition, Holly did an exclusive ride-along with the Border Patrol as thousands of migrants crossed into the United States from Mexico daily.
Holly grew up in Los Angeles and loves the ocean more than anything. She is a big fan of country music and plans to attend ​all the concerts she can in Phoenix.
Holly is looking forward to getting to know the community and helping them have a voice.
When she's not working, she's enjoying the outdoors, at a country music concert or a sporting event (Go, Dodgers!). She also loves wakeboarding and snowboarding.
Holly's family is now split between Los Angeles, Lake Havasu City, and Flagstaff so being happy to be back in Arizona is an understatement.