Meteorologist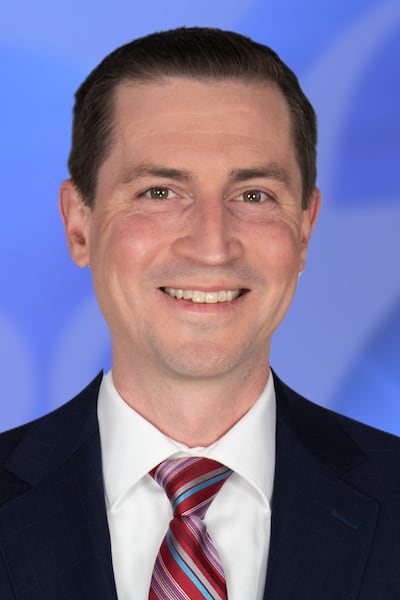 David joined the First Alert Weather Team in September of 2017. David was born in Paducah, Kentucky and grew up in Greenville, South Carolina. He graduated from Mississippi State University in 2006 and has the Seal of Approval from the American Meteorological Society.
After graduating, his first job was at KHAS-TV in central Nebraska. That's where he met his wife Jessica, and they have been married since 2009. After leaving Nebraska, David's tv career took them to Savannah and Macon, Georgia; and most recently Huntsville, Alabama. While he has spent the majority of his life in the Southeast, he will not miss the oppressive heat and humidity of the summer!
You can watch David each weekend evening and filling in on various shifts during the week. When not at work, you might find him on the golf course, brewing his own beer, or just enjoying the outdoors.