Lawrence house fire victim says house was insured, family and pets are safe
UPDATE: A cat trapped in the basement got out Sunday night
Published: Nov. 19, 2023 at 4:28 PM CST
|
Updated: Nov. 20, 2023 at 11:06 AM CST
LAWRENCE, Wis. (WBAY) - The owner of a home damaged by a fire in Lawrence Sunday night says the house was insured, and prayers for her cat that was trapped in the basement were answered.
Lawrence Fire-Rescue Chief Craig Wagner told Action 2 News that the fire at a house near Lawrence Drive and Little Rapids Road near Lawrence has been extinguished and everybody in the house got out safely. The homeowner says that included herself, her fiancé, children, two dogs and two cats.
"Our insurance has been notified. We're just in shock. thank you to everyone who is offering help and assistance and prayers. For tonight we are safe and clothed and housed thanks to the fast action of this community," the owner wrote on social media.
She wrote that one cat was trapped but the fire department said the building was too unstable to attempt to rescue it. "We will pray for her and her resilience and hope that we can get her out ASAP," then added an update that the second cat was out.
Multiple fire departments responded to the fire. The cause of the fire is still under investigation and no other details have been released so far.
An Action 2 News employee captured photos and video from near the scene, and Mike Menzel sent us a video of the fire.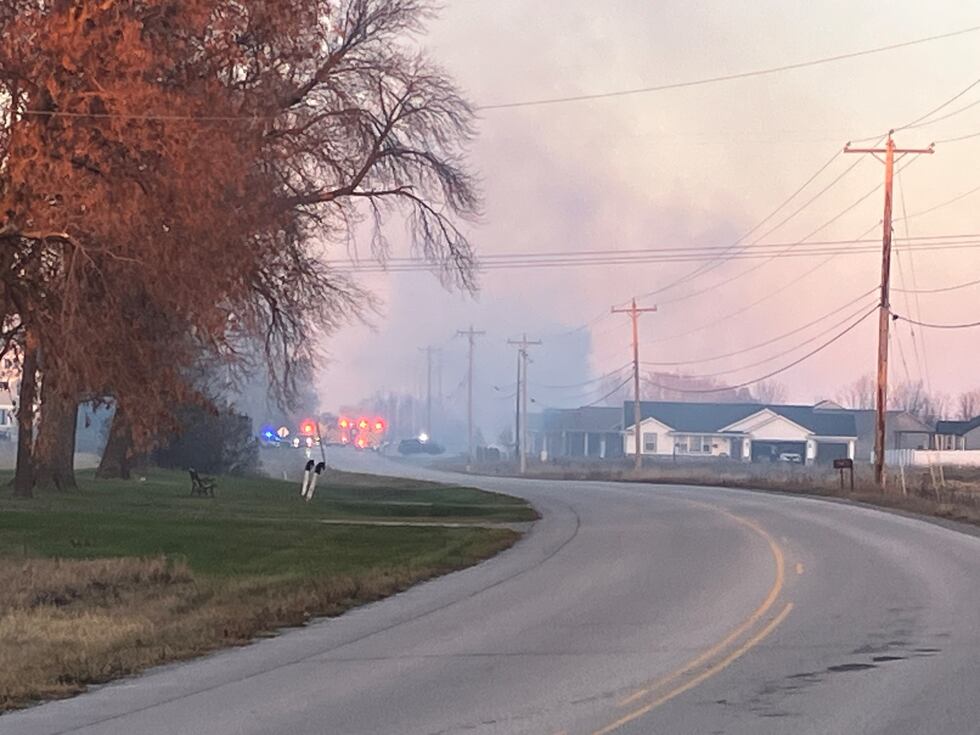 Copyright 2023 WBAY. All rights reserved.