SUNNY SUNDAY ON THE WAY, COOLER BY THANKSGIVING
Your First Alert Weather Forecast:
Published: Nov. 18, 2023 at 3:06 PM CST
|
Updated: Nov. 18, 2023 at 10:11 PM CST
Mother Nature continues to bless us with pretty quiet weather. The overall pattern isn't shaping up to be too problematic for us heading into Thanksgiving week... but there are a few systems to watch.
Skies remain clear tonight with lows in the 20s to low 30s. Mostly sunny skies hang on Sunday so there won't be any issues for the Chargers/Packers game at Lambeau. Highs will be in the mid to upper 40s with northeasterly winds 5-10 mph.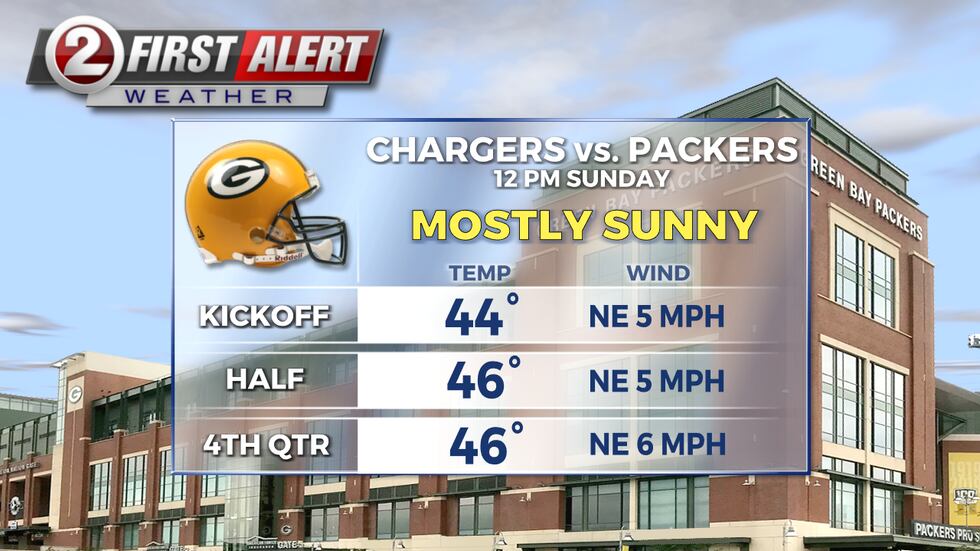 Our next weather maker will spread clouds our way Monday followed by a little rain or snow on Tuesday. Forecast models aren't too bullish with potential snow accumulation on Tuesday, generally 1″ or less, assuming some does occur in our area. Most of the energy and moisture wit this system will stay to our south or north. We'll continue to monitor things. Highs in the mid 40s are expected Monday with low 40s more likely on Tuesday.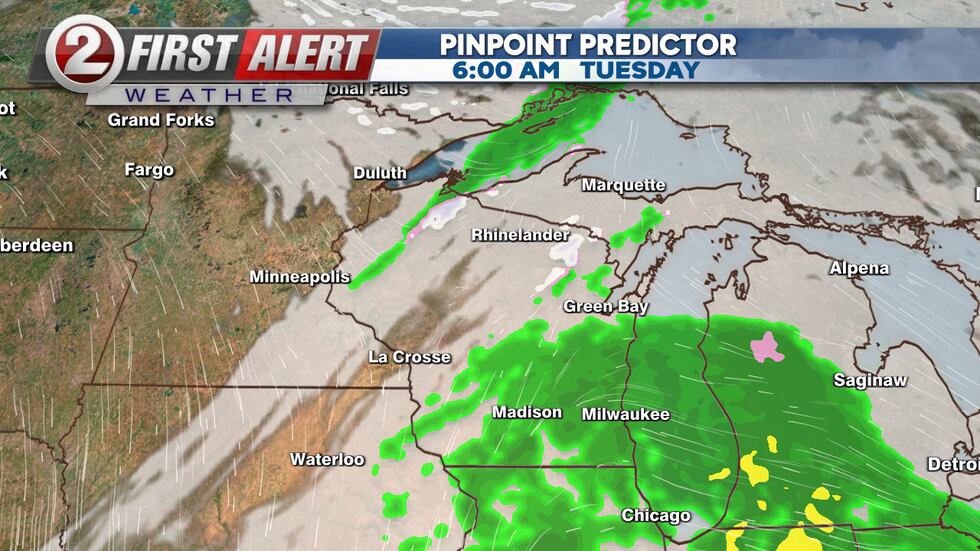 Fair weather builds in for Wednesday and Thanksgiving Day. Highs tick down into the 30s for many of us. Lows will be in the 20s. It may be a little brisk or breezy at times, but pretty tame other than that.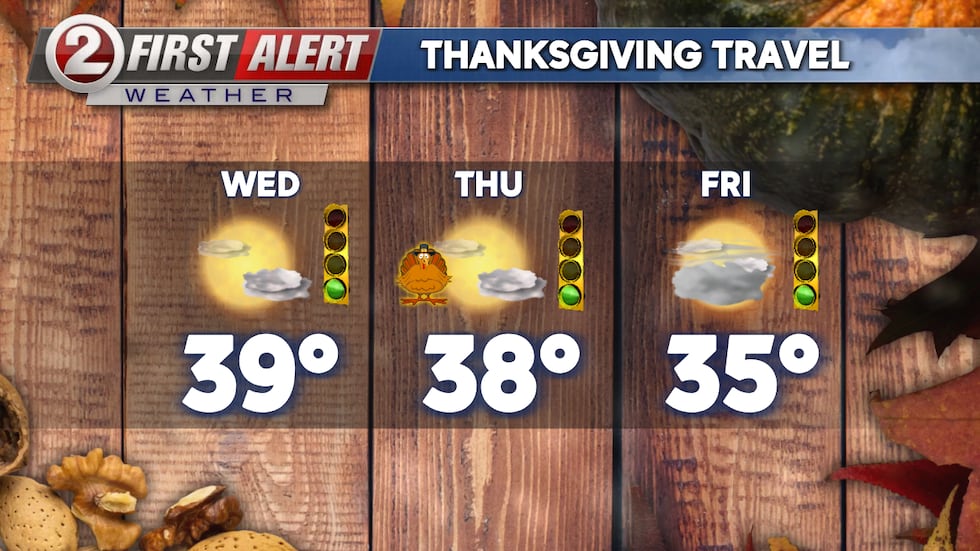 Clouds increase on Friday but we'll probably remain dry. A little light snow may return Saturday but time will tell.
Check it out, we've reorganized your favorite weather graphics. They're now in our new First Alert Map Room, which can be found here: Go to the First Alert Map Room
You can always keep our forecast handy with our free weather app. Look for the WBAY First Alert Weather App in the Apple app store and Google Play (click here on your mobile device).
WIND FORECAST:
TONIGHT: W/N 3-7 MPH
SUNDAY: N/E 5-10 MPH
TONIGHT: Clear & quiet. Seasonably cold. LOW: 28
SUNDAY: Mostly sunny skies. HIGH: 46 LOW: 30
MONDAY: Clouds increase. HIGH: 45 LOW: 35
TUESDAY: Mostly cloudy. Chance of rain or snow. HIGH: 43 LOW: 26
WEDNESDAY: Partly cloudy. Good travel weather. HIGH: 39 LOW: 26
THANKSGIVING DAY: Partly cloudy. Cool & quiet. HIGH: 38 LOW: 25
FRIDAY: Increasing clouds. HIGH: 35 LOW: 29
SATURDAY: Mostly cloudy. Chance of light snow or flurries. HIGH: 34
Copyright 2023 WBAY. All rights reserved.