Green Bay Police officer who hit suspect with squad car will resign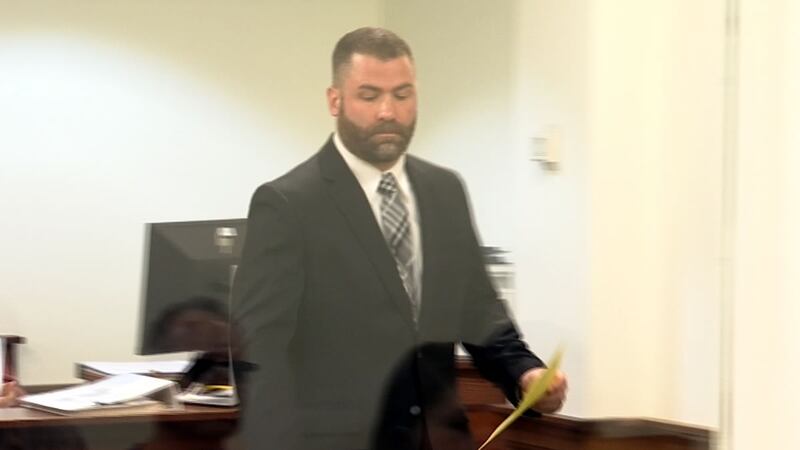 Published: Nov. 16, 2023 at 12:33 PM CST
|
Updated: Nov. 16, 2023 at 12:45 PM CST
GREEN BAY, Wis. (WBAY) - An officer who hit a suspect with his squad car will resign at the end of the year, police announced Thursday.
Officer Matthew Knutson was criminally charged but avoided a trial by pleading no contest to attempted misconduct in office with a fraudulent record or statement. A charge of negligent operation of a motor vehicle, a misdemeanor, was dismissed but read into the court record. An amendment was filed that downgraded the attempted misconduct in office with a fraudulent record or statement from a felony to a misdemeanor.
A judge ordered Knutson to pay a $500 fine and an additional $1,083 in fees. Knutson won't have any probation.
The Green Bay Police Department announced Thursday it had completed its investigation into Knutson. While meeting with the department chief, Chief Chris Davis, on Tuesday, police said Knutson offered his resignation, which is effective December 31.
"In the findings, Chief Davis sustained allegations of violations of the GBPD's use of force and conduct policies related to a November 23, 2021, traffic stop of a driver suspected of attempting to flee," police said in a statement.
"Knutson was placed on administrative leave on October 22, 2022, following concerns of misconduct brought forth to the GBPD by the Brown County District Attorney's Office on October 20, 2022," said police.
According to a criminal complaint, investigators found inaccuracies between Knutson's report and his bodycam and dashcam videos, which showed Knutson driving off a paved driveway onto the lawn outside an apartment complex and knocking down a man who'd run away from a traffic stop.
Copyright 2023 WBAY. All rights reserved.