Brewers name Pat Murphy manager: "A new era starts now"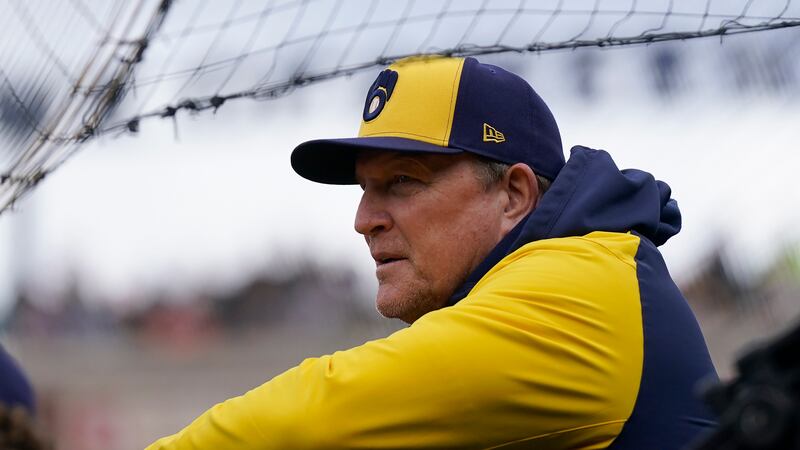 Published: Nov. 15, 2023 at 10:08 AM CST
|
Updated: Nov. 15, 2023 at 10:25 AM CST
MILWAUKEE, Wis. (WBAY) - The Milwaukee Brewers announced bench coach Pat Murphy will be the 20th manager in the franchise's history.
Rumored for days, the Brewers made it official Wednesday morning. General manager and senior vice president Matt Arnold made the announcement.
The Brewers signed Murphy to a three-year contract, keeping him through the 2026 season. He succeeds Craig Counsell, who was lured away by rival Chicago Cubs after his contract ended in October.
Murphy has been the Brewers bench coach for eight seasons, starting with the 2016 season. He came to Milwaukee in November 2015 after a season as interim manager of the San Diego Padres. Before that, he managed the Padres' farm teams since 2011.
"Pat Murphy brings a wealth of experience, knowledge and passion for the game of baseball as well as a familiarity with the Brewers organization, players, staff and culture," Arnold wrote in the announcement. "Pat has been a significant contributor in the run of recent seasons of unprecedented success in franchise history. We are pleased to have Pat remain in the Brewers family and excited to name him manager today."
Murphy will be aided by former Brewers second baseman Rickie Weeks, who was named associate manager. He's been the assistant to player development for two seasons.
The Brewers expect most of the coaching staff to return next season, including 9th-year third-base coach Jason Lane, 6th-year pitching coach Chris Hook, and third-year hitting coaches Connor Dawson and Ozzie Timmons.
The news of Murphy's promotion comes two weeks before his 65th birthday.
According to the Brewers, Murphy was a collegiate head coach for more than two decades and was on track to be the winningest coach in NCAA history when he decided to join the major leagues.
He coached at Maryville College in 1983, Claremont-Mudd-Scripps Colleges in 1986 and 1987, University of Notre Dame from 1988 to 1994, and Arizona State University from 1995 to 2009. He had a 0.686 record (1,000-457-4) as a college coach.
Copyright 2023 WBAY. All rights reserved.