Marquette's Tyler Kolek, reigning Big East Player of the Year, suffers ankle injury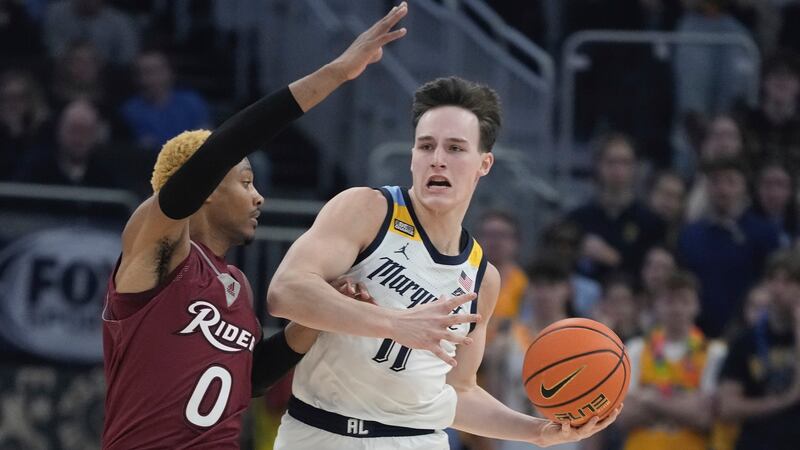 Published: Nov. 10, 2023 at 11:07 PM CST
MILWAUKEE (AP) — Reigning Big East Player of the Year Tyler Kolek of Marquette suffered an ankle injury and left the court with just under 8 minutes left in Friday night's 95-65 win over Rider.
Kolek took himself out of the game and did not return. He had six points, six assists and five rebounds in just under 21 minutes.
"He turned his ankle, he stepped on someone's foot," coach Shaka Smart said. "The status update from him was, 'I'll be fine.' But he did turn his ankle and right away he subbed himself out. We'll see how it responds. He'll get treatment.
"Knowing Tyler, he's a guy that, he'll find a way to be on the floor when he needs to be on the floor. But we'll see how his ankle responds over the next couple of days."
No. 5 Marquette (2-0) plays at No. 25 Illinois on Monday.
Last season, Kolek averaged 12.9 points, led the Big East in assists with a 7.5 average and was first in assist/turnover ratio at 3.0.
___
Copyright 2023 WBAY. All rights reserved.