Pulaski bomb threats came from outside the U.S., police chief says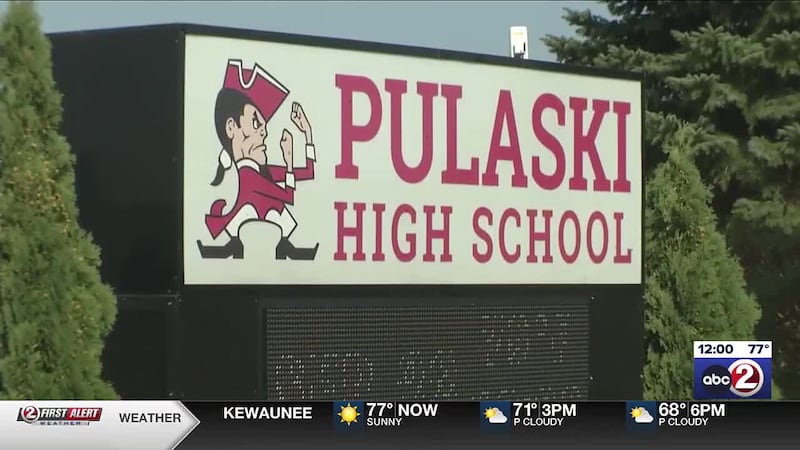 Published: Sep. 29, 2023 at 1:46 PM CDT
PULASKI, Wis. (WBAY) - The Pulaski School District says two bomb threats against the high school originated from outside the U.S., Police Chief Kurt Kitzman said Friday.
The high school received two bomb threats in less than a week. Students and staff were evacuated to the middle school. The school district said the evacuations were out of an abundance of caution -- with the first threat on Sept. 22, it called the email "vague," and with the second threat on Sept. 26, school officials knew the building had been locked overnight and that nothing suspicious was seen on security cameras.
Chief Kitzman says the investigation involved the FBI and the Brown County Sheriff's Office to investigate the threats. He said the threats seemed to take advantage of "controversial social media content across the nation."
After the threat earlier this week, the school district said it is working on an action plan with help from law enforcement agencies and other school districts that have dealt with similar multiple threats.
Copyright 2023 WBAY. All rights reserved.