Pulaski High School gets the all-clear after latest threat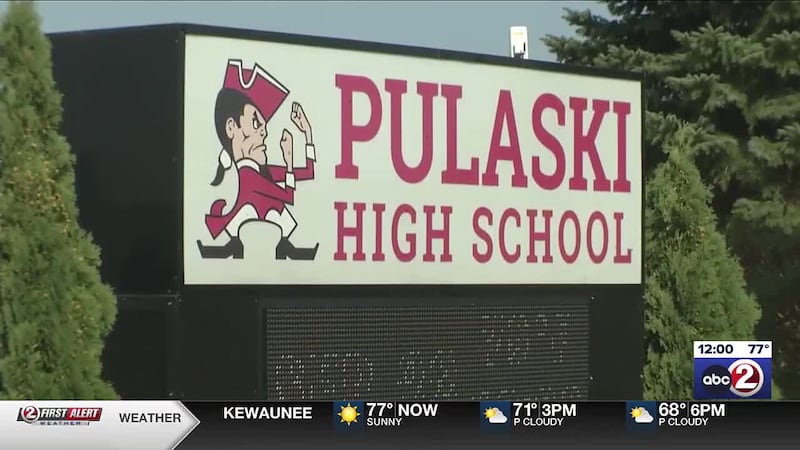 Published: Sep. 26, 2023 at 10:00 AM CDT
|
Updated: Sep. 26, 2023 at 12:07 PM CDT
PULASKI, Wis. (WBAY) - Students at Pulaski High School were allowed to return to the building before noon Tuesday after being evacuated due to the second bomb threat in less than a week.
The school district says the threat is similar to the one it received last Friday except it was sent to local media.
The Pulaski Community School District said moving the students to the middle school was out of an abundance of caution.
The district said the high school building was secured overnight, law enforcement officers checked the roof of the building and the campus, and security cameras were checked. Still, after a discussion with law enforcement, it was decided to sweep the building again with a police K9 trained to sniff out explosives.
A statement from the school strongly encouraged parents to keep their kids in school. It added students will only be dismissed following its standard school protocols.
The school district said it is working out an action plan after working with law enforcement agencies and other school districts that have dealt with similar multiple threats.
Copyright 2023 WBAY. All rights reserved.