No time to celebrate, Packers start prep for Lions Thursday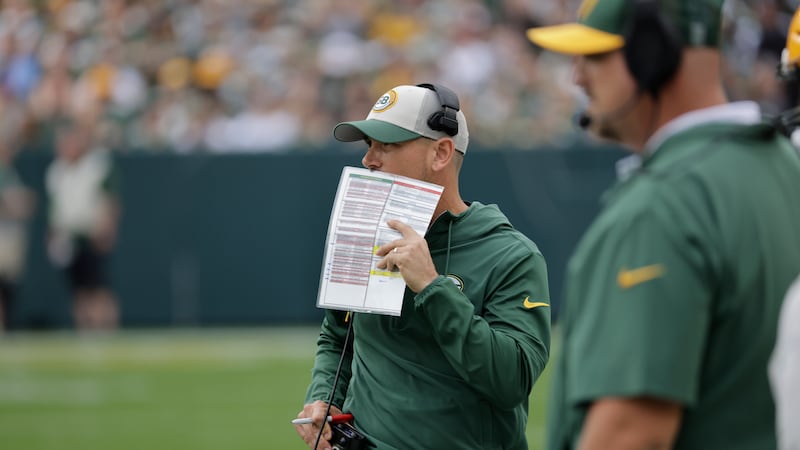 Published: Sep. 25, 2023 at 4:59 PM CDT
|
Updated: Sep. 25, 2023 at 5:04 PM CDT
GREEN BAY, Wis. (WBAY) - For the 11th straight year, it's Victory Monday at Lambeau Field after the home opener. But the celebration only last about an hour after the 18-17 win over the Saints Sunday.
Green Bay had to flip the switch quick to get ready to host the Lions on Thursday, a team they know well. Detroit has beat them in their last three meetings.
The Packers will practice a little longer Tuesday than normal, but the most important thing the next few days is taking care of their bodies.
"Just making sure these guys are getting some recovery nonstop," Packers head coach Matt LaFLeur said. "They have to make sure they get the proper nutrition, proper sleep, just doing everything in their power to get their bodies back."
"You're also cramming in a lot of information in a short period of time. They've got to be able to digest all that."
This Week 4 game is a big one against their division foe.
"I know the challenge that we have in front of us. It's an NFC North rival," LaFleur said. "I know what they're all about. We got to make sure we prepare to the best of our ability to make sure that we win."
It's a short week for all of these injuries too. If the Packers would've practiced Monday, Aaron Jones and Rashan Gary would have been limited. The rest of the injury list would not have participated, and that includes Zach Tom who went down in the 4th quarter in the Saints game with a knee injury. LaFleur said he's doing better but will be day-to-day.
Copyright 2023 WBAY. All rights reserved.