Love ready for first regular season start at Lambeau Field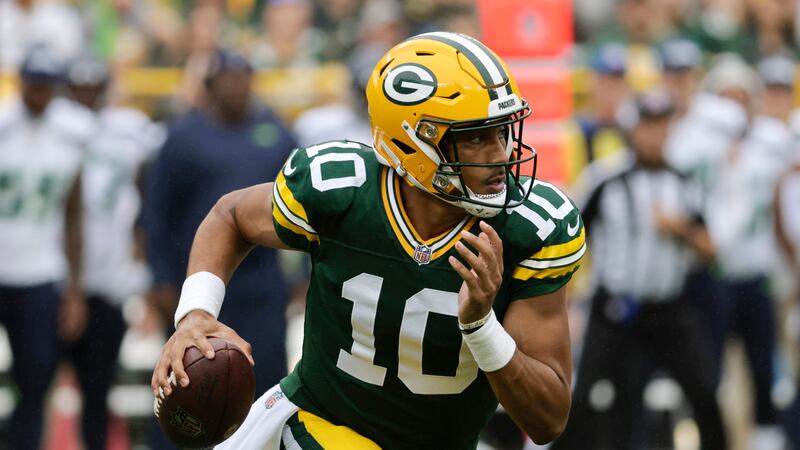 Published: Sep. 20, 2023 at 8:24 PM CDT
GREEN BAY, Wis. (WBAY) - On Sunday, Jordan Love will do something only a current and future hall of famer have done over the last three decades. Start a Packers home opener.
"Definitely be a lot of excitement there being in Lambeau. I've got some preseason games under my belt in Lambeau. That's about it. So, I'm definitely excited to be out there," said Jordan Love.
Love has plenty of reps under his belt ahead of this week's match-up with New Orleans, though. Through two road games this season he has six touchdowns with no interceptions. So, you could say Green Bay's new starting signal caller is already feeling at home under center.
"I think I've played good. There's always things you want to clean up. Always things you look back at and you're like 'ok, that's pretty good,' but at the end of the day it comes down to wins and losses too," said Love. "I'm only as good as the team. Passer rating, that's a team state. You know, guys making plays on the back end. Me trusting them to go out there and make those plays, o-line, protection holding up."
"The thing that has been so impressive to me is just how he's played. In terms of the poise that he's shown, the confidence," said head coach Matt Lafleur.
Love leads the league in passer rating at 118.8, but is ranked 30th in completion percentage. So, you have to read through the numbers.
"You can't get too infatuated, in my opinion, with numbers. It's the process of how a guy is going out there and performing," said LaFleur.
There are plenty of intangibles that LaFleur and company see in their cool and collected QB. Even as much of the attention falls on Love this week for the regular season Lambeau Field debut.
"He's in a really good head space. I think he's confident. I think his teammates are confident in him. I know we've got a lot of belief in him. I think he's going to continue to get better, and better, and better," said Lafleur.
"It will definitely be a little more juice, I think.. Going out there, a little more excitement, just first time being a starter there. I'm looking forward too it," said Love.
Copyright 2023 WBAY. All rights reserved.