Erin Brockovich speaks to empower women at Power of the Purse
Published: Sep. 21, 2023 at 5:39 AM CDT
|
Updated: Sep. 21, 2023 at 4:41 PM CDT
ASHWAUBENON, Wis. (WBAY) - An event empowering women and girls in our area returns. Power of the Purse is raising money to create positive change.
The Women's Fund of Greater Green Bay has granted more than $1.5 million since its inception for programs expanding opportunities for women and girls. Overall endowment stands at more than $3 million, and Power of the Purse helps that number grow.
"When we invest in our women and girls in our community, it makes our community overall stronger and we're making an impact on generations to come," Amanda Gay of the Greater Green Bay Community Foundation said. "The organizations that are receiving these grants from the Women's Fund are changing the trajectory and the pathways for women and girls to constantly succeed in our community."
The Women's Fund event features a different speaker every year. This year they'll hear from Erin Brockovich, who became an advocate for clean water after speaking out against PG&E in the 1990s. She alleged the company contaminated her town's drinking water, and her actions led to the largest medical lawsuit settlement at that time.
The Women's Fund hopes she empowers people to make an impact in their community.
"Erin Brockovich is truly a modern-day David fighting off today's Goliath, so to have her story of inspiration and tenacity and vigor, I think she'll move the room to really feel inspired," Gay said.
Watch our interview with Brockovich in our Action 2 News evening newscasts.
Action 2 News anchor Cami Rapson is emcee of Thursday morning's event, and WBAY is a proud sponsor. Article continues below the image.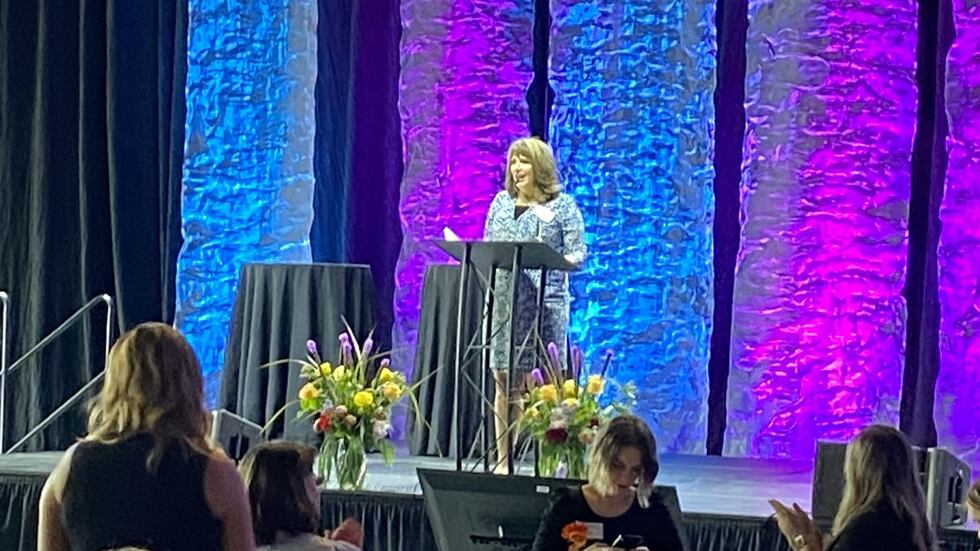 This year, 130 purses are up for auction to support programs encouraging self-esteem and leadership in women and girls. The online purse auction is live until noon.
Here is a list of organizations and programs the Women's Fund is supporting this winter:
Einstein Project – STEM Sisters

Altrusa Hospitality House – NICU Suite

St. John's Ministries – Wellspring/Women's Shelter

National Railroad Museum – Girl's STEM Leadership camp

Northeast Wisconsin Technical College Educational Foundation – Childcare Support: Overcoming Barriers to Education

Lovin' The Skin I'm In – Manifesting the Greatness Within

Oconto County Economic Development Corporation – All In-Girl's Leadership Conference

Girl Scouts of the Northwestern Great Lakes – Reaching Out in the Greater Green Bay Area
Copyright 2023 WBAY. All rights reserved.