Woman dies after vehicle goes off cliff in Sheboygan County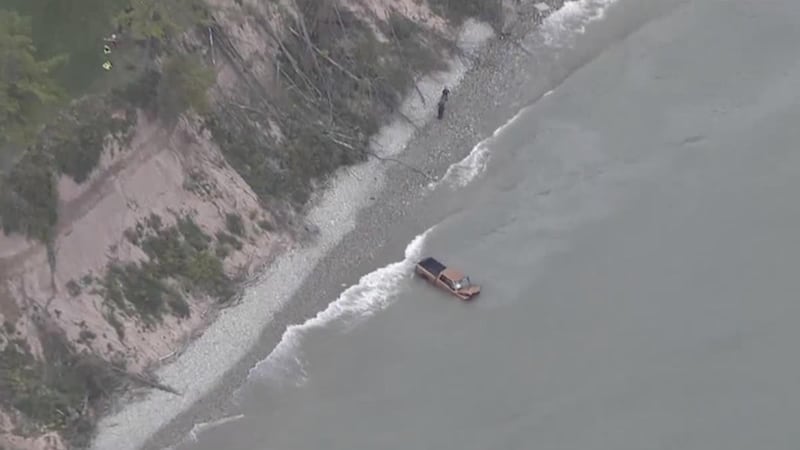 Published: Sep. 20, 2023 at 2:29 PM CDT
TOWN OF SHEBOYGAN, Wis. (WBAY) - A 56-year-old Sheboygan woman died after the pickup truck she was driving went off a cliff in the Town of Sheboygan, county authorities said Wednesday.
On Wednesday at approximately 11:14 a.m., the Sheboygan County Emergency Communications Center received a 911 call about a crash in the 700 block of Weiss Drive in the Town of Sheboygan.
According to the Sheboygan County Sheriff's Office, witnesses reported seeing the truck leave the road, go off a cliff and go into the water. The driver was identified as a 56-year-old Sheboygan woman, who died in the crash. No one else was in the vehicle.
The crash remains under investigation. The name of the driver is not being released at this time.
Copyright 2023 WBAY. All rights reserved.