Prosecutors charge Wisconsin man of assaulting officer during Jan. 6 attack at US Capitol
Federal prosecutors have charged a Wisconsin man with assaulting a police officer as he barged into the U.S. Capitol during the Jan. 6 attack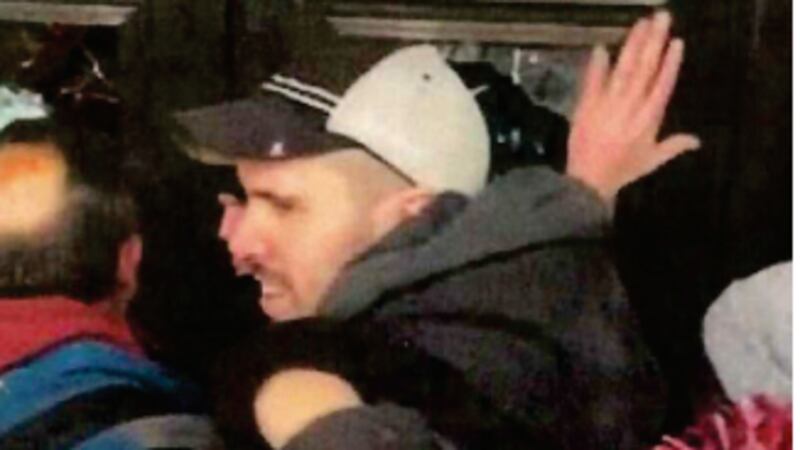 Published: Sep. 8, 2023 at 6:12 AM CDT
WASHINGTON, D.C. (AP) — A Wisconsin man has been charged with assaulting a police officer during the Jan. 6 attack at the U.S. Capitol, prosecutors announced Thursday.
Joseph Cattani, 40, of Colgate faces two felony counts of civil disorder and assaulting officers. He also faces misdemeanor counts of entering and remaining in a restricted building, disorderly conduct in a Capitol building and demonstrating in a Capitol building.
Cattani was arrested Thursday in Wisconsin and charged in federal court in Washington, D.C. Online court records didn't list an attorney for him.
According to court documents, Cattani grabbed a U.S. Capitol Police officer's face shield outside the Capitol and pulled the officer's head around. Cattani then pushed his way into the building and remained inside for about 20 minutes, walking near the office of the majority whip and outside the Senate chamber.
Hundreds of people stormed the Capitol on Jan. 6, 2021, in an unsuccessful attempt to stop Congress from certifying Democrat Joe Biden's win over Republican Donald Trump in the November 2020 presidential election. Trump spent the intervening months insisting without evidence that Biden had somehow stolen the election. Federal prosecutors indicted the former president this past August on felony charges for allegedly working to overturn the election results and block the peaceful transfer of power.
Law enforcement officers have arrested more than 1,146 people across the country in connection with the incident at the Capitol. About 400 of them have been charged with assaulting or impeding law enforcement.