GRAPHIC: Bodycam video shows rescue of woman kidnapped, chained to floor of home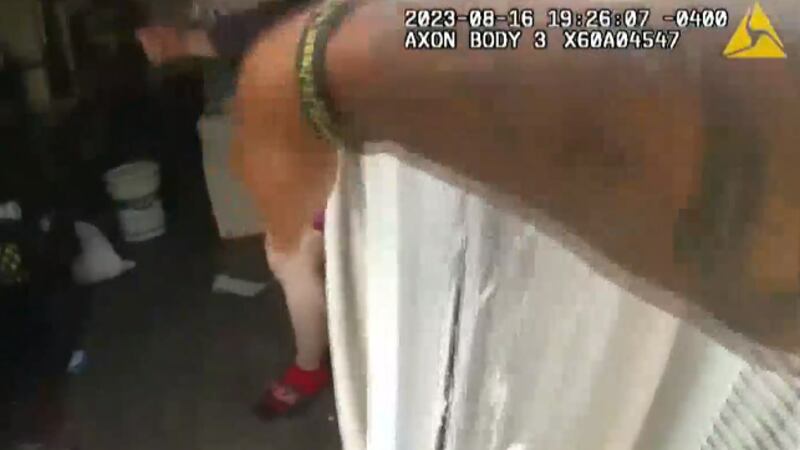 Published: Aug. 23, 2023 at 4:58 AM CDT
LOUISVILLE, Ky. (WAVE/Gray News) - Police in Kentucky have released the bodycam video from the dramatic rescue of a woman who was kidnapped and found chained to the floor of a home in Louisville.
WAVE reports it happened on Bolling Avenue when neighbors called the Louisville Metro Police Department saying a woman was yelling for help from a second story window last Wednesday.
GRAPHIC WARNING: The video includes content that some may find disturbing.
The first few seconds of the video show police officers trying to get inside the house, but all of its windows and doors are barricaded. The officers then got a hold of a ladder, which allowed them to get up on the roof and into that bedroom.
The officers found a woman with a chain around her neck, and she was chained to the floor. They used an axe to break the chain and then eventually got that chain off of her neck to free her.
After a couple of days of investigating, police arrested 36-year-old Moises May for the kidnapping of the woman, and he faces several other charges as well. He's being held on a $100,000 cash bond.
Copyright 2023 WAVE via Gray Media Group, Inc. All rights reserved.