Packers showcase 4K video boards at Lambeau Field
Published: Aug. 15, 2023 at 6:35 AM CDT
|
Updated: Aug. 15, 2023 at 6:08 PM CDT
GREEN BAY, Wis. (WBAY) - The Green Bay Packers are showing off Lambeau Field's biggest new feature Tuesday. The Packers will showcase the new stadium video boards.
Gone are the Jumbotrons of old. The Packers are betting on the future of 4K.
They're twice as wide as the previous end zone displays by Daktronic, measuring 48 feet high and nearly 220 feet wide. That's 10,560 square feet of video. Few NFL stadiums have 4K video boards. These high-resolution displays have pixels 6mm apart -- not as good as your TV at home but the best of any professional football stadium; the picture will be sharp from 20 feet or more away despite their massive size.
Scoreboards on the east and west sides of the stadium were also expanded to 70 feet wide.
The new video boards are part of a big investment to improve the fan experience at Lambeau Field. The Packers added 60 new LED screens on the third level. The weather-proofed displays range from 11 to 12 feet wide, keeping fans connected to the on-field action when they're not in their seats. Fans will find new signage and lighting to help them get back to their seats.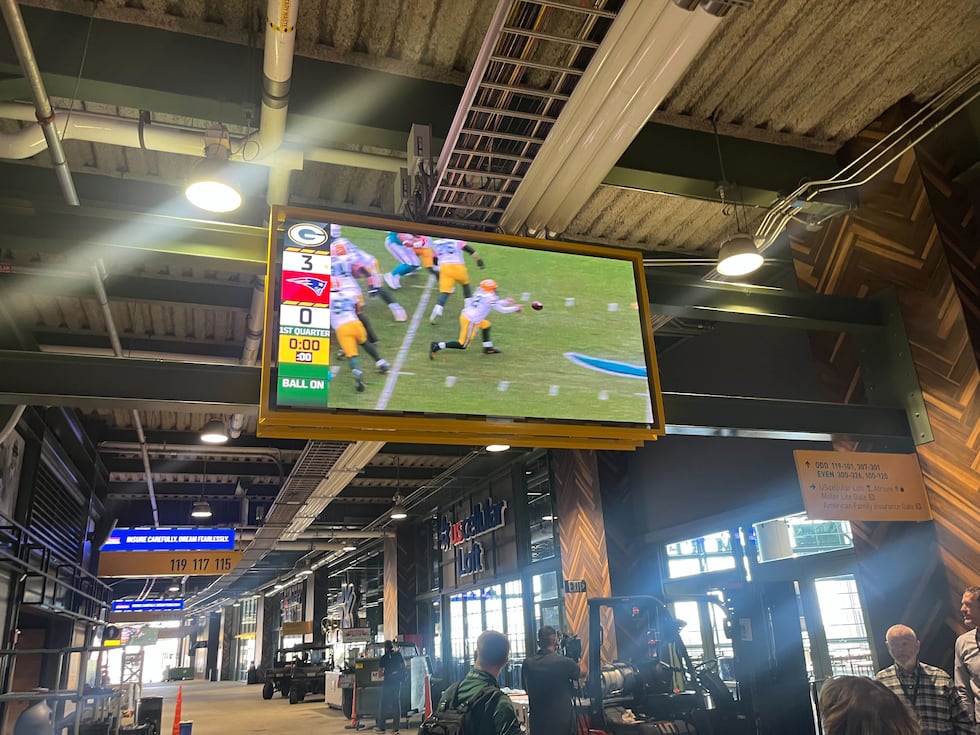 "It's brand new equipment and features that we're able to add, but it's done in a way that harkens back to the history of the team in an old-style stadium, so we're really excited with how it turned out," Aaron Popkey, Green Bay Packers director of public affairs, said.
There are also 10 new grab-and-go concession stands on the third-level concourse. The team added some grab-and-go stations a couple of years ago and found transactions were more efficient, wait times decreased, and fans got back to their seats faster. Packers say payment terminals around the stadium now offer tap-to-pay, making sales even faster.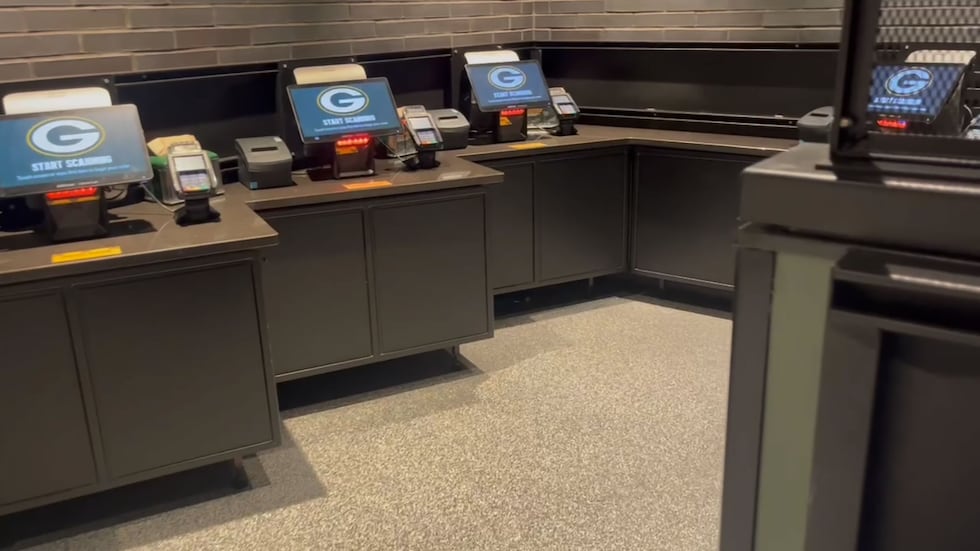 Copyright 2023 WBAY. All rights reserved.